Word of Mouth
The Reason I Jump
By Chelsea Reidy
"These days, in choosing a movie to watch, I suppose that more than anything, we are susceptible to our moods. For those of us with access to streaming platforms (Netflix, Amazon, Hulu, etc.), choices are endless and so feel arbitrary, even numbing. On an occasional trip to a movie theater or a video store, there is a manageable number of choices presented before us, we have moved our bodies in some way to get there, and it feels like the choice matters.
Instead, at home for almost a year, we are subject to having thousands of movies (and television shows) at our fingertips. And so we ask ourselves, what do we feel like watching?
I didn't feel like watching The Reason I Jump. It was mid-week and late and I was tired. It was something to turn on before I went to bed. I pressed play and for the next 84 minutes I sat, unmoving, wrapped in a knitted blanket.
One way to talk about movies is to talk about the story that a movie is telling and how it is telling it. This story is about five non-speaking autistic people from different regions of the world. Moments in their lives are woven together with passages from a memoir, The Reason I Jump: The Inner Voice of a Thirteen-Year-Old Boy with Autism, by Naoki Higashida.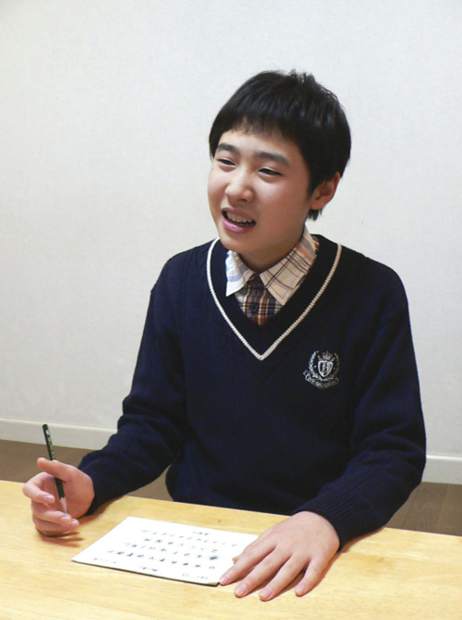 Another way to talk about movies is to talk about the look of a movie, the visual quality, the aesthetic. This movie is clearly designed to play in a theater with a big screen and a surround sound system. I was curled up in front of a 13-inch laptop. And though I could tell that, at times I was missing the overwhelming sensory experience of pictures and sound, it didn't matter. I created the experience in my own head, despite the computer's measly speakers and small screen.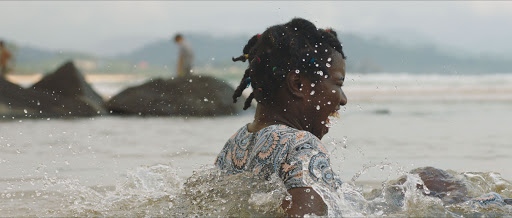 A young individual portrayed in the movie
I was left with an appreciation for this documentary: the look of it, the feel of it, the flow and sound of it. More than that, though, I was also left with an impression of five people whose experience of the world is, on one hand, filtered through an incredible variation in the way their brains work. And on the other hand, just like me (with a brain that functions similarly to most people I know), their experience and hope for life in this world entails love, access to learning, and most of all, need for communication. 
Movies don't have to be good for any purpose. They can just be stories. They can just be entertaining. They can just be art. This movie is all of those things. And for those of us on the periphery of an understanding about autism, this movie offers a way in."
Chelsea Reidy

The Reason I Jump will be the topic of our virtual Film Fan session this Sunday Feb 7. Join us for an informal conversation! More information about this event.
You can also call us at (575) 737-8009 and leave us a review of the movie.                  You might hear it later on TCA Radio Hour – every other Monday at 9am on KNCE, 93.5 fm.
You can rent the movie here.