TAOS CENTER FOR THE ARTS ADMINISTRATIVE OFFICES
133 Paseo del Pueblo Norte
Taos, New Mexico 87571
Tel 575.758.2052
Fax 575.751.3305
info@tcataos.org
Hours: MONDAY THROUGH FRIDAY, 9AM TO 5PM
TAOS COMMUNITY AUDITORIUM
145 Paseo del Pueblo Norte
Taos, New Mexico 87571
Please check the calendar for events at the TCA.
ENCORE GALLERY
HOURS: OPEN DURING EVENTS AND BY APPOINTMENT. TO VIEW AN EXHIBIT DURING BUSINESS HOURS, PLEASE CONTACT THE TCA OFFICE
DIRECTIONS
Approaching Taos from the south: On Paseo del Pueblo Sur (NM HWY 68) pass the signal at the intersection of Kit Carson Road (NM HWY 64) and Taos Plaza and turn right at the first signal, a short block from the Plaza. Please note that the Plaza intersection divides South and North Pueblo Road/Paseo del Pueblo Norte.
Approaching Taos from the north: TCA is on the east/left side of the main road through Taos, Paseo del Pueblo Norte, also called NM HWY 68. Turn left at the second signal, Civic Plaza Drive, into TCA's parking lot.
Mission
The Taos Center for the Arts draws on its history as a dynamic leader for arts collaboration and partnership. Originally established by a group of working artists in 1953 and situated in the heart of Taos, the TCA serves and engages Northern New Mexico communities. With a 275-seat theater and two galleries, the TCA curates culturally relevant films, art exhibitions, and live performances as well as provides local, regional and internationally renowned artists, thinkers and performers the space to inspire creativity and foster a thriving love for the arts.
Taos Center for the Arts is a non-profit, 501(c)(3).
History of TCA
For narrative history of the property and organization that is now the Taos Center for the Arts: DOWNLOAD PDF (HISTORY)
To see a summary of the history, with dates, click here. You can also find out more information on the Hernandez family.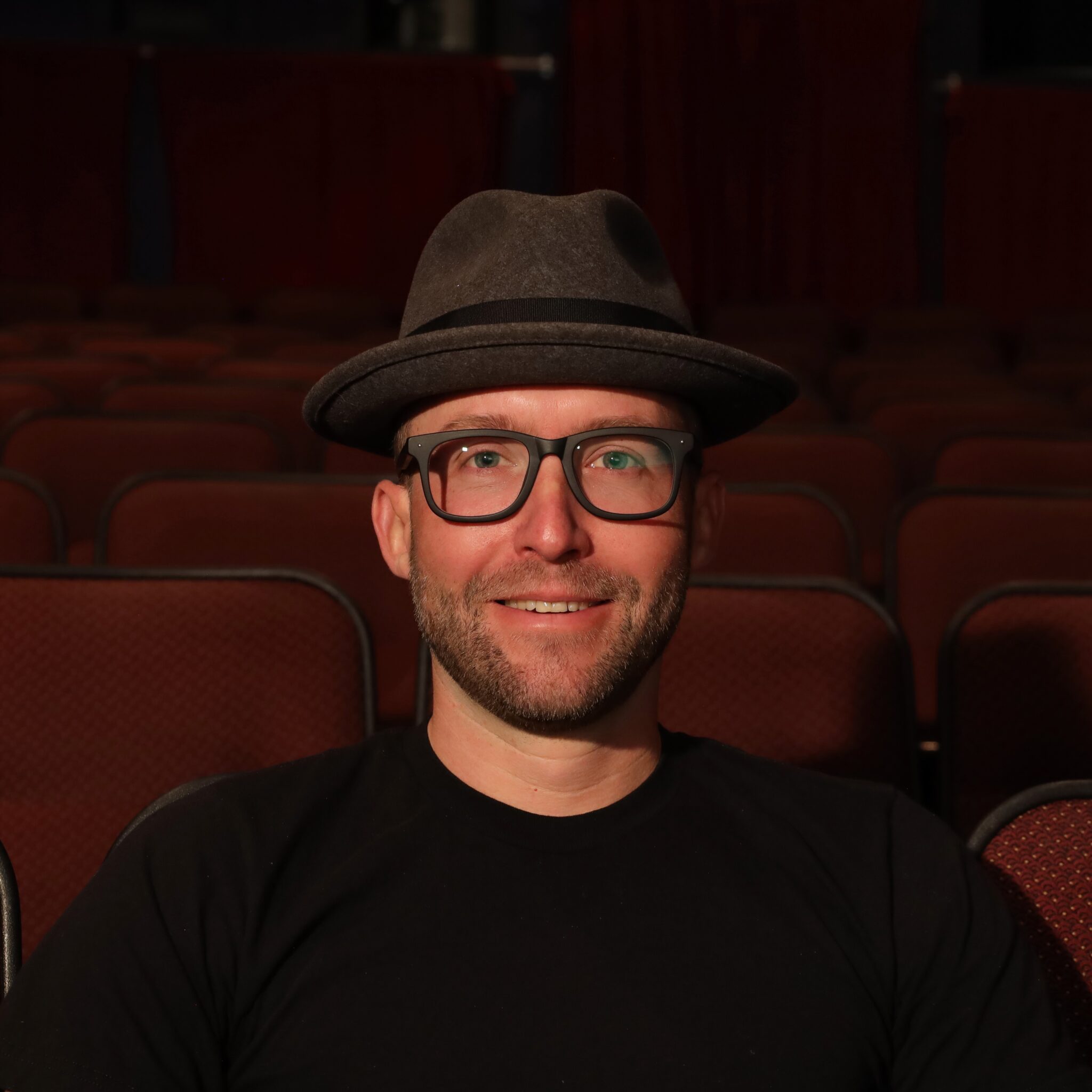 MAX MOULTON, PRESIDENT*
Max was born and raised in Dixon. Although he attempted to escape to the big city, he eventually succumbed to his deep appreciation of small communities and returned to New Mexico in 2006. He is a musician who plays in many local bands; co-owner of Gizmo Productions, a web development and marketing company; a founding member of KNCE True Taos Radio; and he helped develop LiveTaos.com. His kitchen counter is usually dusted in flour, his house is a chaotic hub of constant creation, and his car is always a mess, but he's OK with it because he gets to play music, fly fish, climb, ski, cook, bake, garden, adventure, tinker, and create. He's stoked to be part of the TCA team.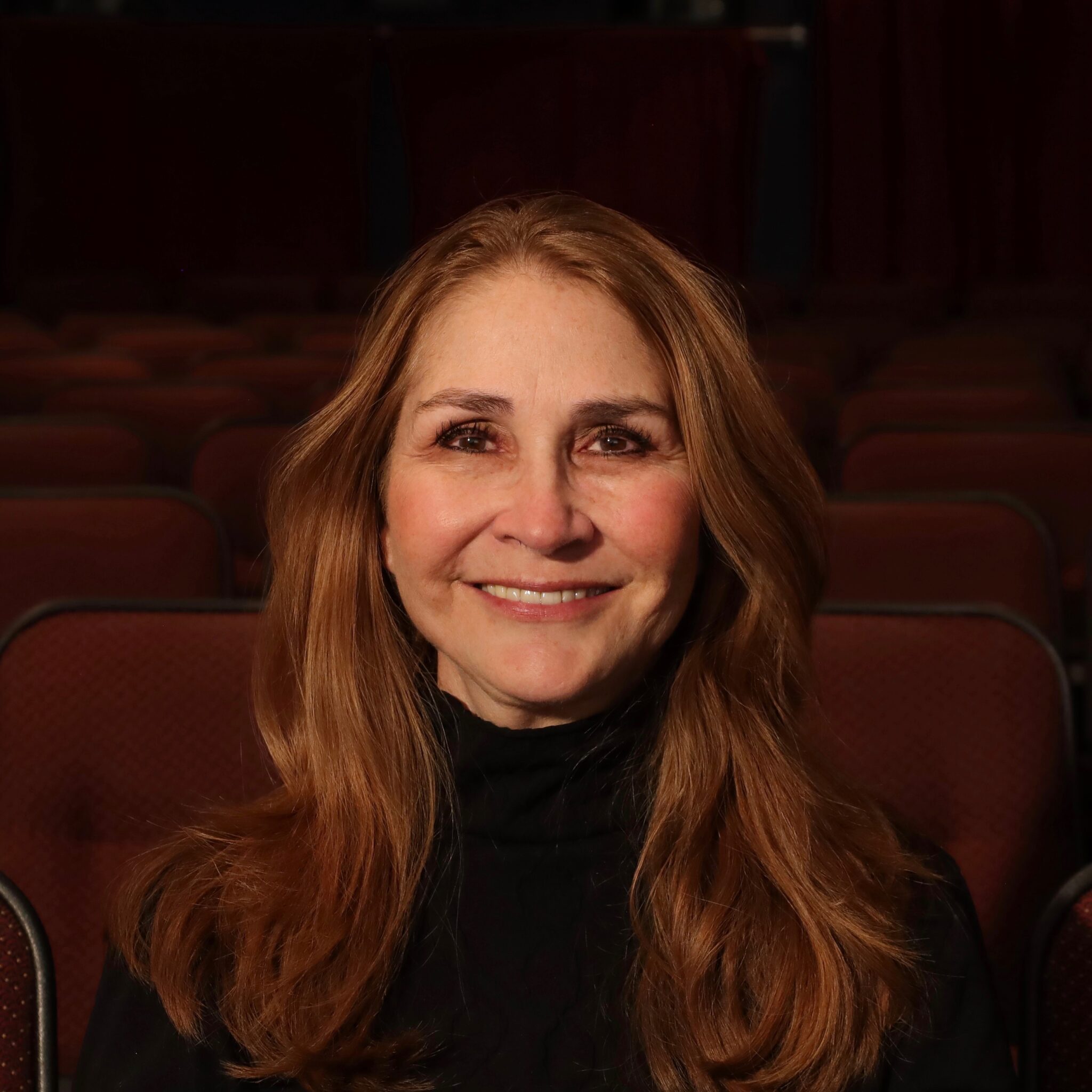 LAURIE MEDLEY, VICE-PRESIDENT*
Laurie is the Global Head of ESG at Apollo Global Management, a high-growth alternative asset manager that invests on behalf of a global, diversified client base of institutions and individuals.  Laurie established Apollo's ESG program in 2007 and now oversees a team of professionals who work with over 120 companies on improving their operational approach to addressing environmental, social, and governance issues.  She is involved in ESG industry groups and frequently speaks about ESG.  Prior to joining Apollo, Laurie was an elementary school teacher for 10 years before attending law school and working as an attorney in New York.  Laurie has strong roots in New Mexico having been born and raised here.  She and her husband have lived in Taos since 1992.  Her son, daughter-in-law, and granddaughter are restauranteurs who also live and work in Taos.  Laurie is an avid skier and serves on the board of Taos Ski Valley, Inc.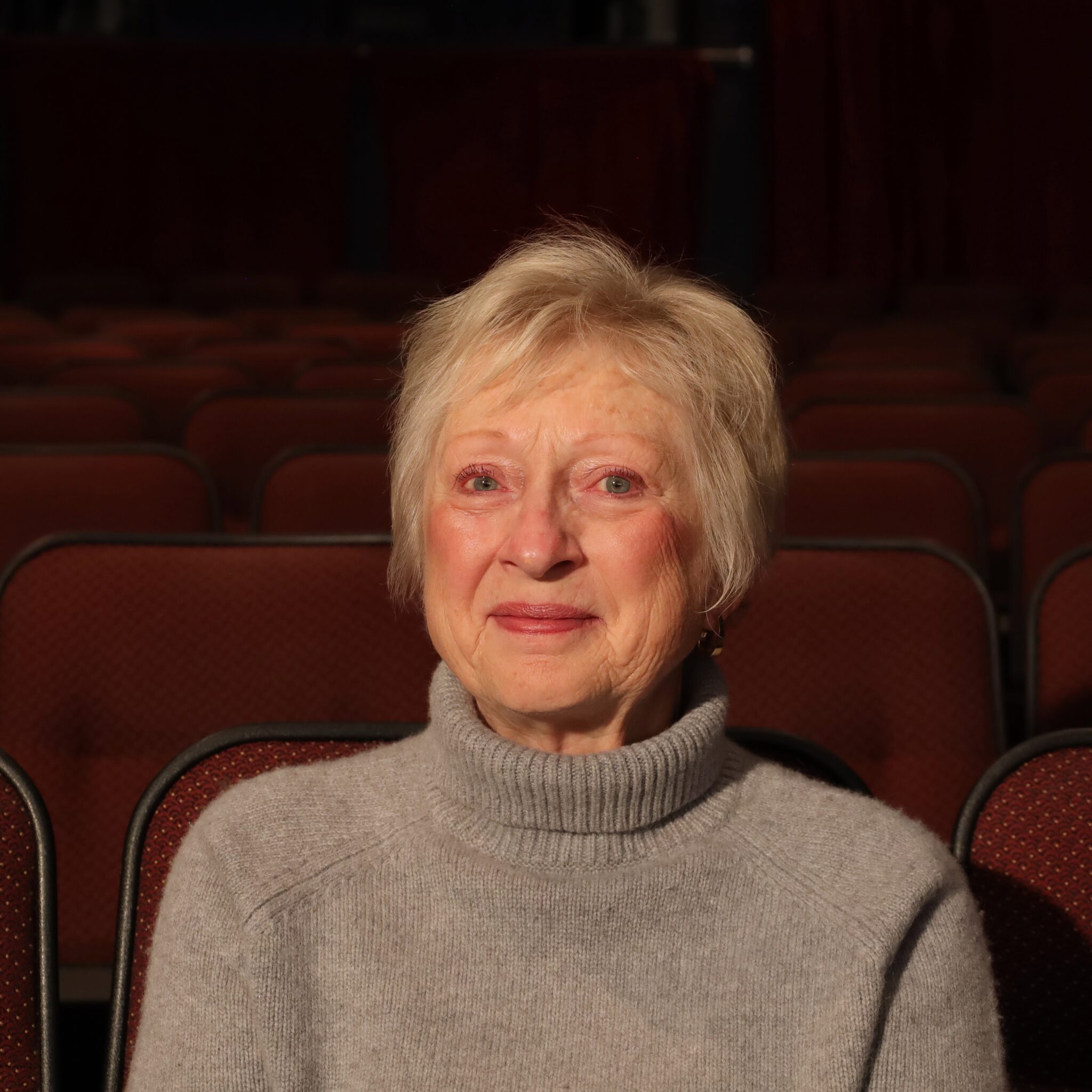 CHRISTIANE KELLEY RIVELES, SECRETARY*
Christiane Kelley Riveles has taught English as a second language in public schools, edited standardized tests, and escorted tours to the former Soviet Union. Since moving to Taos in 2010, she has served as president and educational liaison of the Taos Archaeological Society, docented at the Mesa Prieta Petroglyph Project and D.H. Lawrence Ranch, and volunteered for Reading to End Racism and Youth Heartline's CASA program. Chris is a graduate of Vassar College and Columbia University.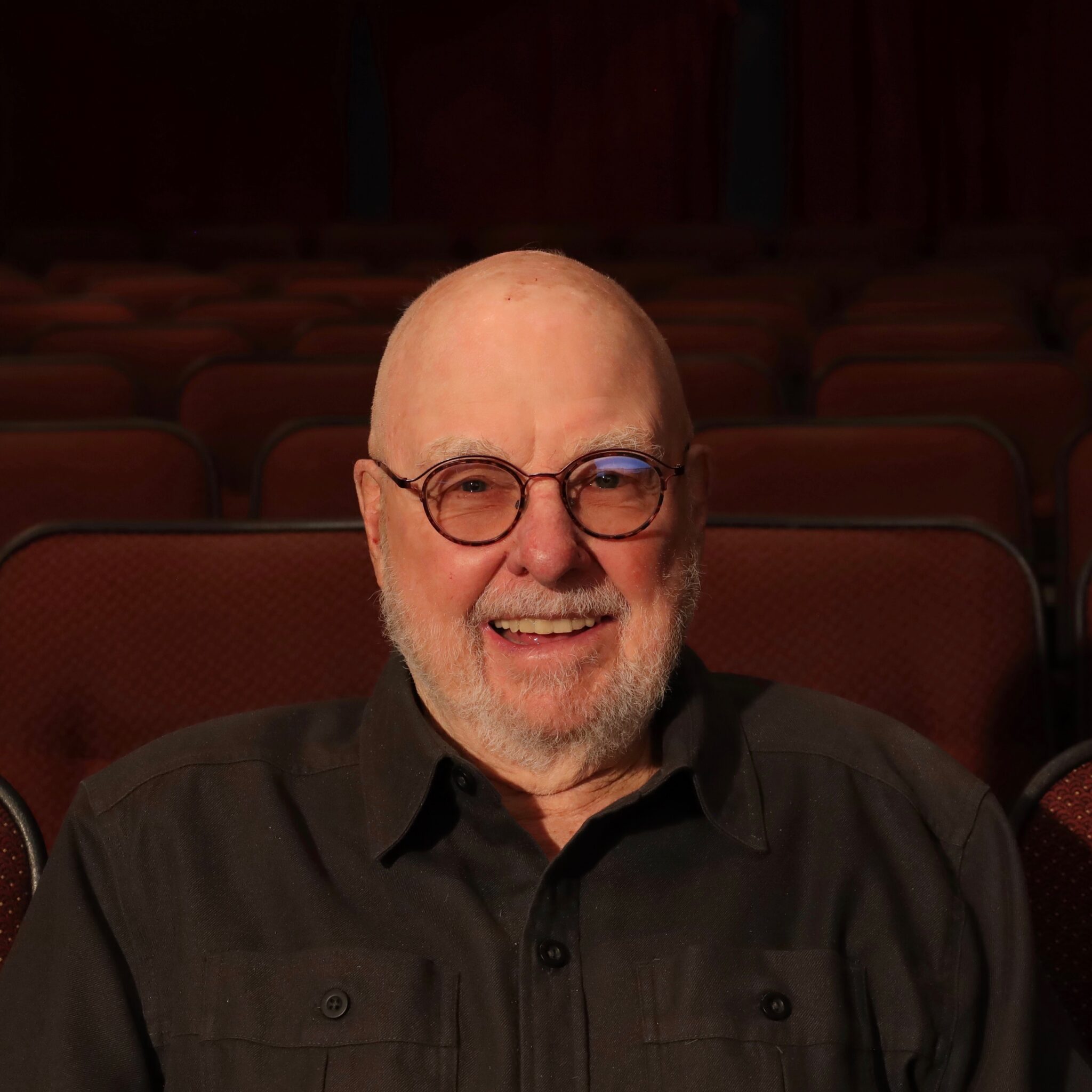 ALFORD JOHNSON, TREASURER*
"Andy" was based in Chicago for many years where he was Vice President of Marketing for the American Institute of Steel Construction. Before that he worked in sales and marketing for the construction division of a major steel company both domestically and in Europe where he spent six and a half years. While there he took advantage of his position to become fluent in French. Andy retired in 2004 and shortly after that moved to Arroyo Hondo where he is a full-time resident. He enjoys skiing, hiking, fishing and the rich cultural scene that is Taos. He has a BA in English Literature from the University of Colorado and an MBA from the University of Chicago.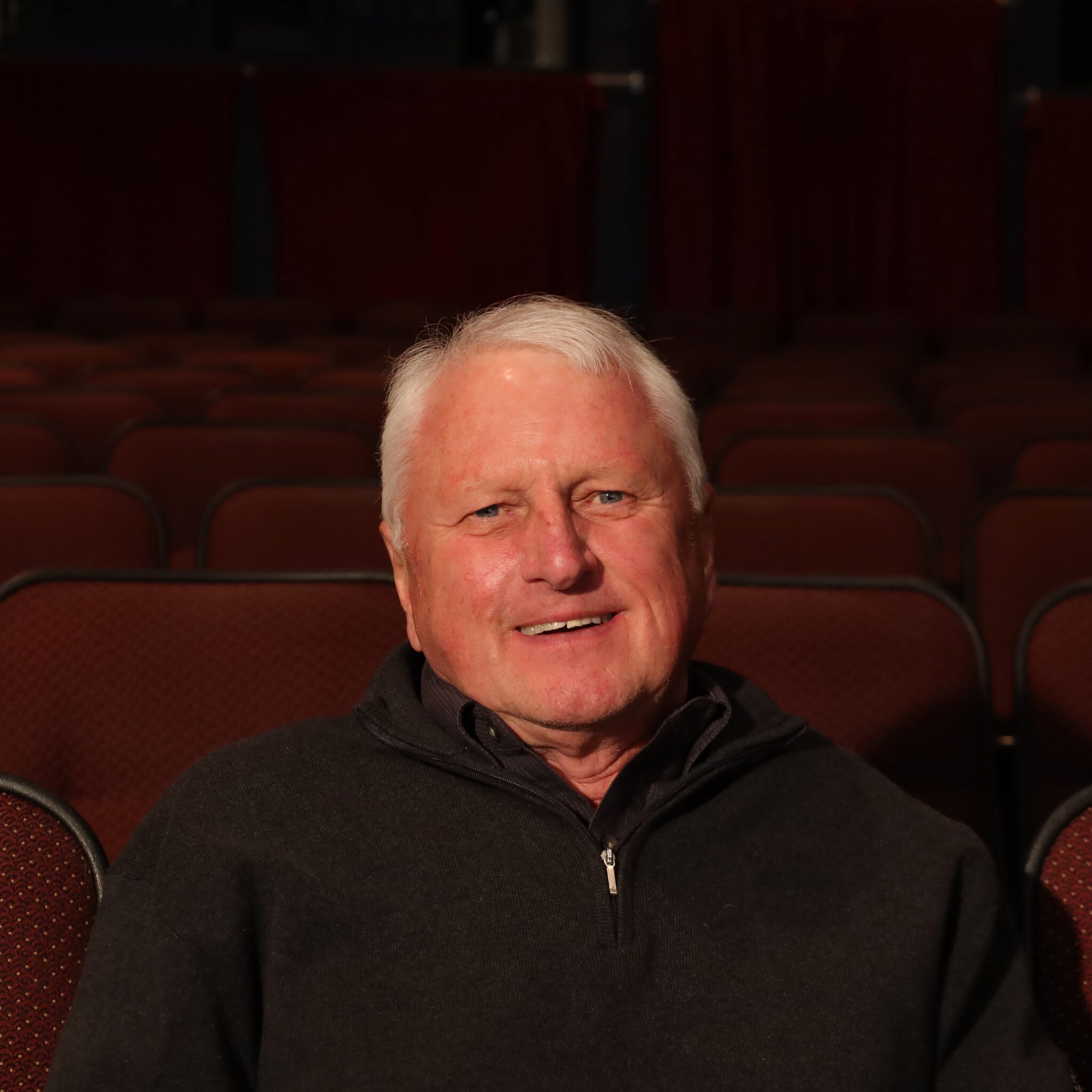 ROME CHELSI*
Rome's professional career encompassed 30 years in the Broadcast Television industry involving product development and senior level marketing roles for equipment manufacturers; including deployment of equipment for terrestrial broadcast, cable, and satellite delivery and support for Olympics programming.  He has held positions of Regional Chair for the Society of Broadcast Engineers and national board of directors for the Society of Motion Picture & Television Engineers.  He served on the Board of Directors and as the Capital Campaign Chairman for the Center for the Arts, Evergreen, CO managing funding, historic preservation, and repurposing of a former church as a community art center.  Rome is an avid skier having retired after 22 years with the National Ski Patrol.  He holds a Bachelor of Art in Industrial Design and an MBA from Northern Illinois University.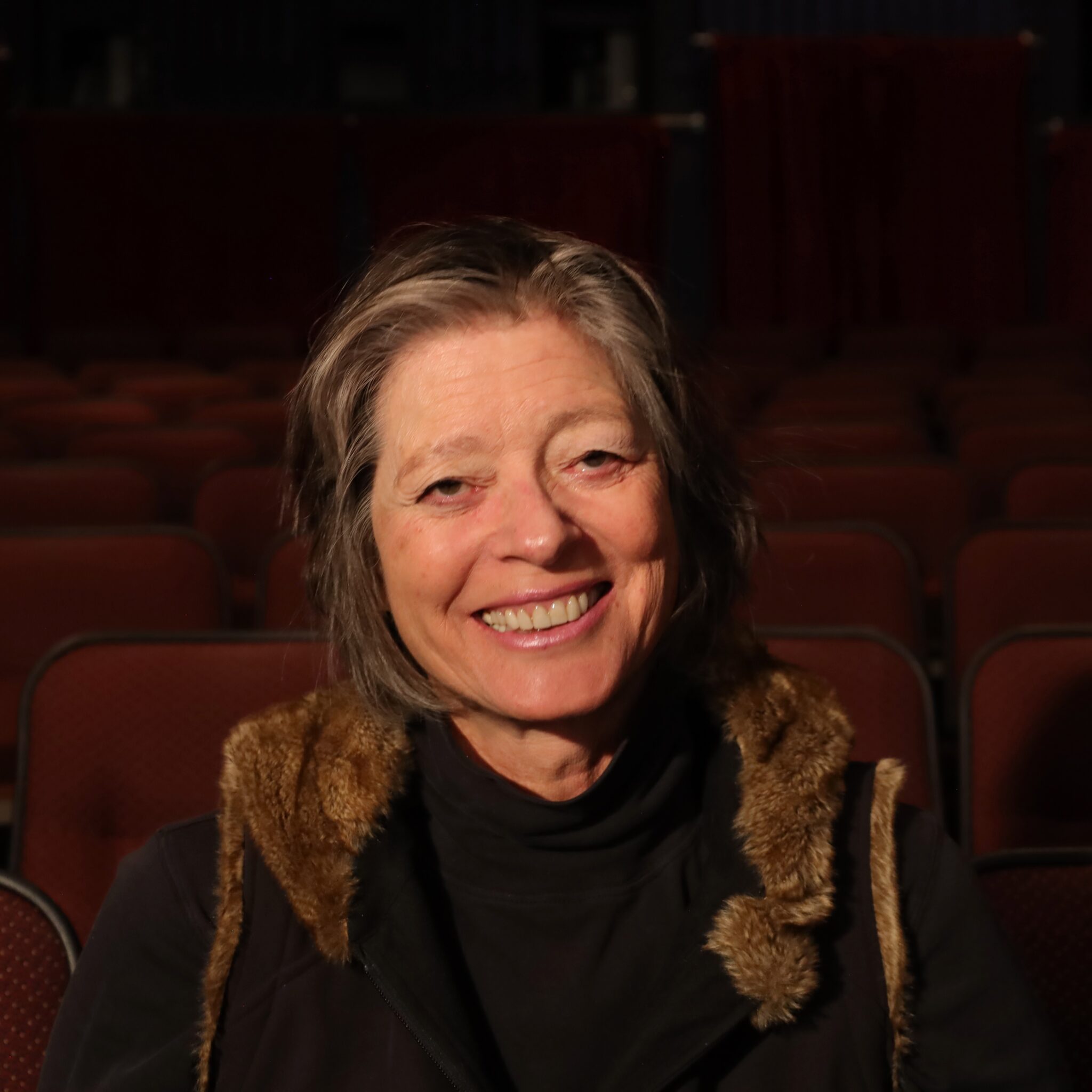 MARY DOMITO
Mary Domito is a local businessperson, owner of Taos Lifestyle plus a store in Alamosa, CO. She moved to Taos in 2004 and has been active with Stray Hearts and has served as a TCA board member since 2008, with the exception of a three year hiatus between 2016-2018. Mary has a passion for live music and is instrumental in bringing a variety of live national touring artists to the TCA.
She considers it an honor and privilege to serve on the Board.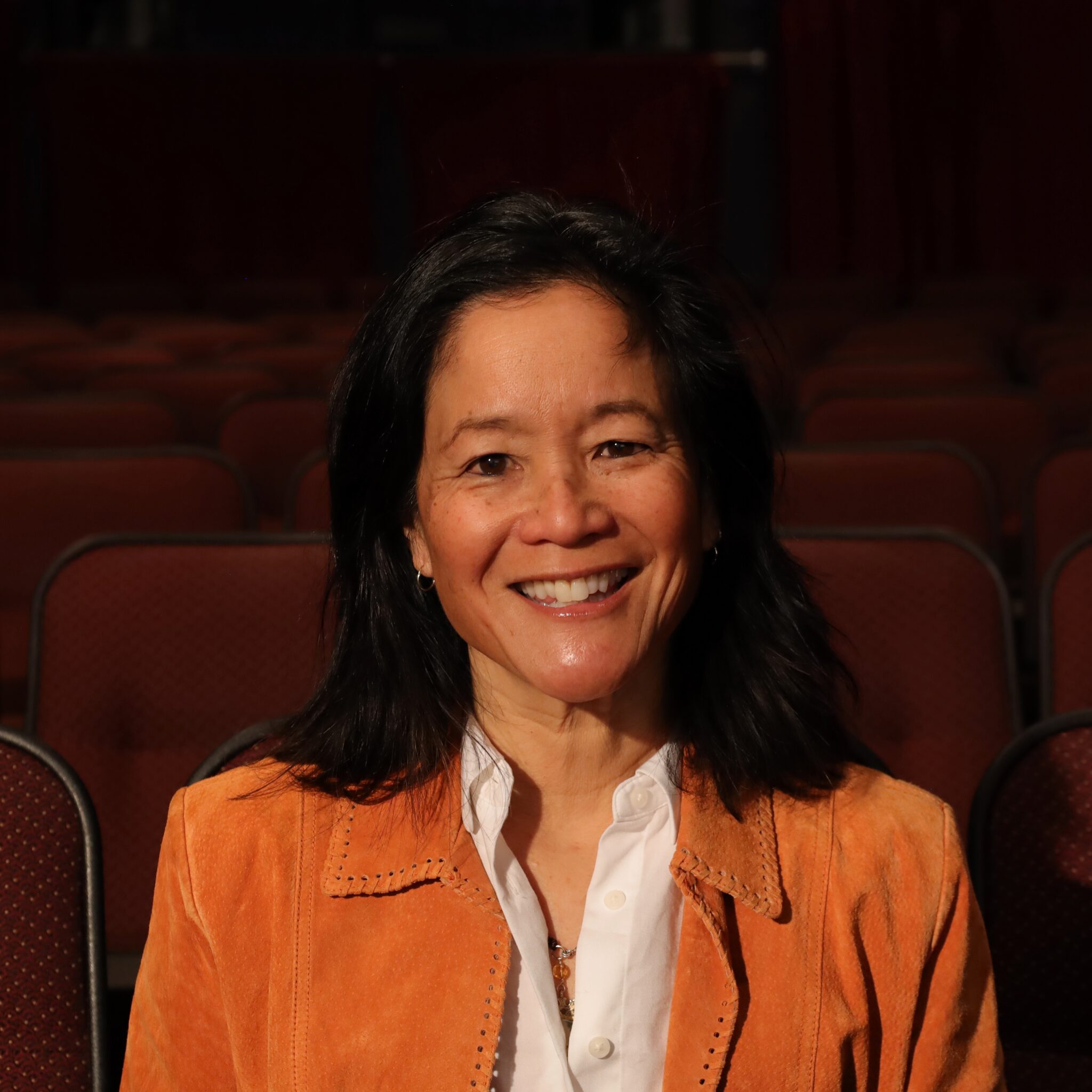 TRISHA FONG*
Trisha is a Senior Associate at E4H Environments for Health Architecture, the largest firm solely dedicated to healthcare and health sciences. She is involved in marketing, communications, and business development in addition to leading E4H's Diversity, Equity, and Inclusion initiative. Trisha moved from Stowe, VT in 2016 with her husband David Norden. With a lifelong interest in the arts, Trisha has served on the boards of the Vermont Women's Fund, Stowe Free Library, and Stowe Dance Academy. She is co-founder of Taos Women's Leadership. Trisha holds a degree in architecture from the University of Washington.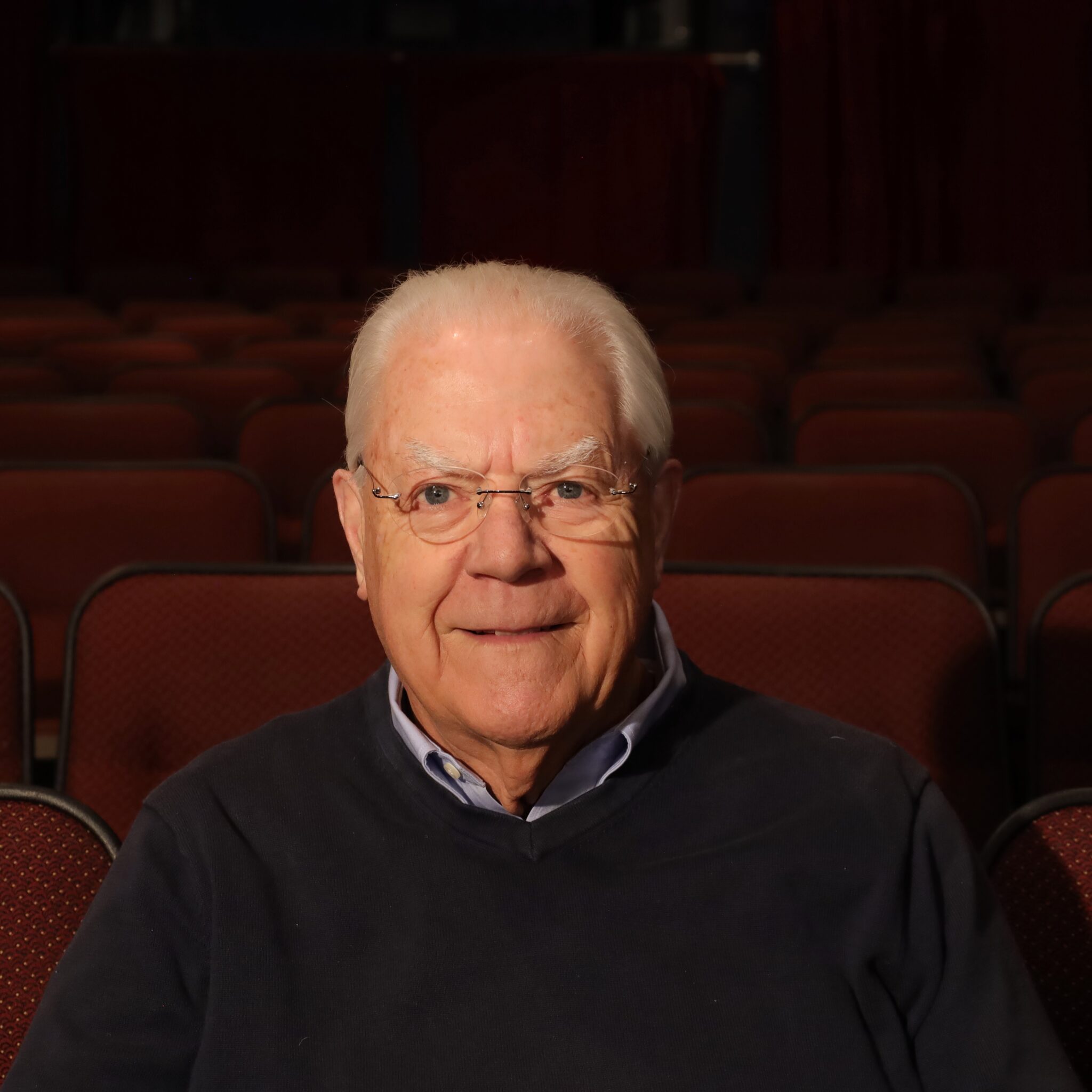 JOHN HAMILTON*
John has been involved in a variety of computer and commercial real estate ventures over his career. John is mostly retired and still does a little commercial real estate development in the Albuquerque area. John and his wife Peggy moved to Taos in 2009 and have become deeply involved in service to the Taos community they have come to love.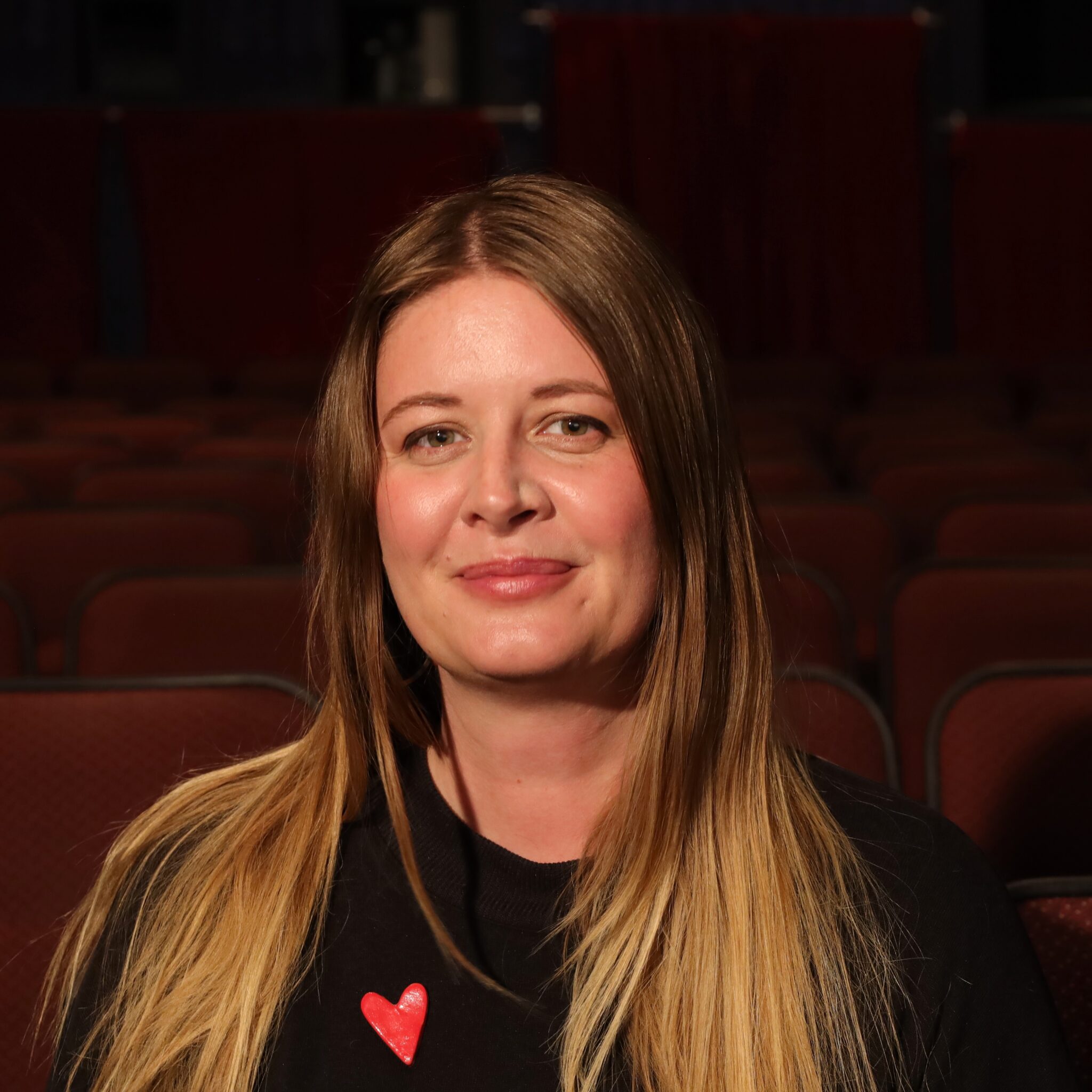 SARAH HART
 Sarah is the owner of Hart Print Shop, a design and print business that focuses on hand- drawn, hand-printed promotional poster/advertising for local musicians, non-profits and small businesses. She is also is co-owner of Ennui Gallery, a co-operative art gallery/ music venue/ community space and record store in downtown Taos. Named 2017 Taos' Visionary Artist Award, Hart has been a member of the TCA's Art Committee, curated the 2019 40 Under 40 Show at The Encore Gallery, and was recently selected for the 2020 showcase of contemporary artists at The Harwood. She moved to Taos in 2001, devoting her time to help and support the community she loves. She is excited to continue her mission as a new member of the Board at The TCA. Besides her love for art, she loves to be outside to garden, hike with her dog, float the river, cook, bake pies and collect dictionaries for their pictures.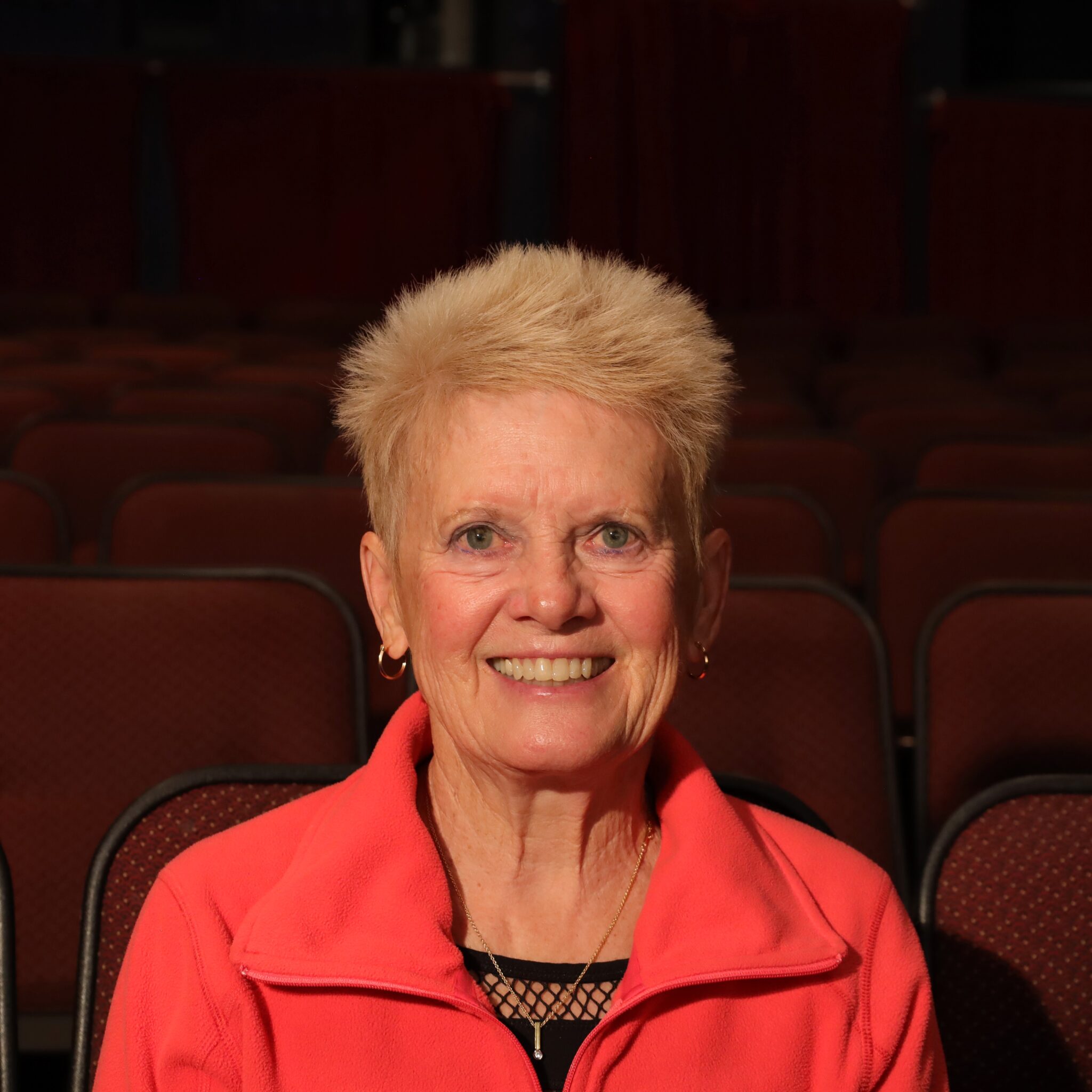 MARY HUNZICKER-DUNN
Mary was Professor of Cell and Molecular Biology at Northwestern University Medical School for 27 years, then relocated to Washington State University where she was an Edward R Meyer Distinguished Professor in the School of Molecular Biosciences for 11 years. She received BS and MS degrees from the University of Houston, and a PhD from the University of Illinois. She conducted research on signaling pathways in the ovary and published more than 145 papers in peer reviewed journals. She was President of the Society for the Study of Reproduction and received the Research Award from this Society, an Associate Editor of Molecular Endocrinology. She retired in 2017 and, with her husband John H. Nilson, took up permanent residence in Taos. She enjoys aerobics, golf, gardening, and growing orchids.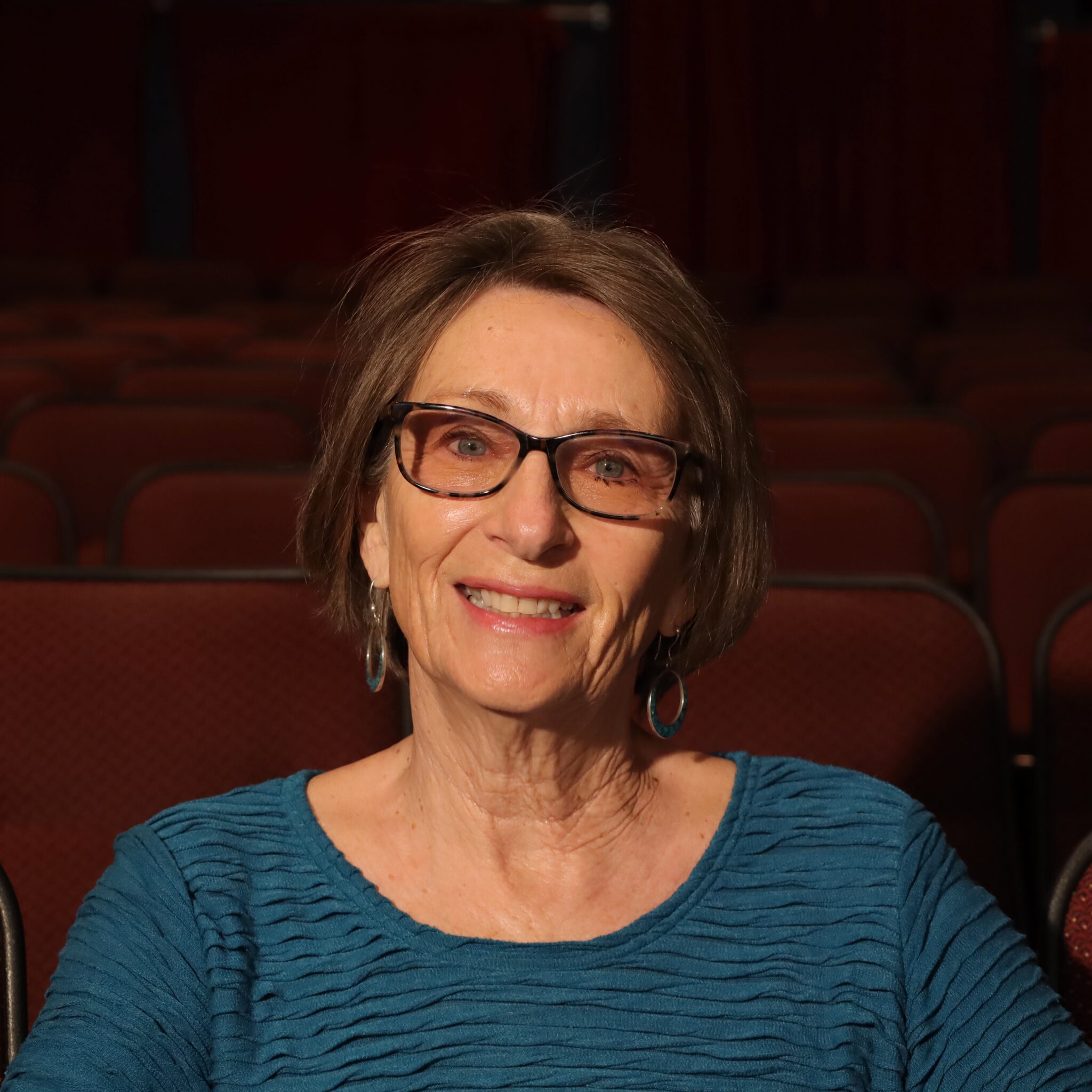 KANDACE NACHTRAB
Ms. Nachtrab spent most of her career in the non-profit world as a management, marketing and fundraising executive in Los Angeles, New York City and most recently in Washington, DC. She is Chair Emeritus of the Washington D.C. International Film Festival and a Founding Member of the Washington DC Film Society. She has an M.B.A from Johns Hopkins University and a B.S. from the New York State University at Oswego. Ms. Nachtrab moved to Taos in 2010 and is Chair of the Taos Opera Institute and co-founder of TCA Film Fans. Ms. Nachtrab chairs the TCA Financial Sustainability Committee.
GENEVIEVE OSWALD
Genevieve Oswald was born, raised, and has spent most of her adult life in the Taos Historic District. She is the owner of Clean Taos Inc. and is proud to call Taos home. Genevieve has a long relationship with the TCA where she first performed as a munchkin in the Wizard of Oz at the age of 5. That performance was followed by dozens of others over the subsequent decades. While she is far less likely to be found on the stage these days, she is honored to serve as a member of the TCA board.
LOUIS SALERNO
Louis Salerno is General Counsel at AVID Center. Louis has more than 30 years of experience in law. He started his career as an Assistant Attorney General, where he litigated civil rights cases on behalf of the government in Federal Court. Louis then spent 23 years in Washington, D.C., as an attorney for not-for-profit organizations, government contractors, and clients with commercial transactions. Most recently, Louis has been General Counsel for Guardian Asset Management, building a strong reputation in the housing industry. Louis attended The Lawrenceville School in New Jersey and then Boston University, where he earned a BA in Psychology and a Juris Doctor from the Villanova University School of Law. In addition to the TCA, his work, Louis serves on the board of the Knickerbocker Lofts Condominium Association in New Rochelle, New York, where he resides with his wife, Michelle, and their dog, Archie. Louis enjoys travel, cooking, skiing, sports cars, and motorcycles.
             * Members of the Executive Committee
Staff
FULL-TIME STAFF
CHELSEA REIDY
Executive Director
chelsea@tcataos.org
Chelsea Reidy is originally from Guam, studied at the U.S. Naval Academy and graduated from University of Guam in 2009 with a BA in Interdisciplinary Studies in Arts and Sciences with a focus on science, technology and the environment. From 2009-2012 she taught English in Ehime Prefecture, Japan as part of the Japan Exchange and Teaching (JET) Program. In 2016, she moved to Taos where she became a projectionist and theater technician at Taos Center for the Arts. She was TCA's Interim Theater Manager (2018-2019) and then filled that position (2019-2020) and in 2020, her role was expanded as Theater and Programs Manager. Reidy is actively engaged in the community as a collaborator and her work-philosophy is focused on community partnerships. She has worked with The Paseo Project's Festival production team and produced and directed theater in Taos.
TRAVIS WEBB
Theater Manager
Travis Webb grew up in Taos and has as strange and varied a professional background as that geographic distinction implies.  He has taught partner dance and martial arts, built houses, acted for film and stage, worked as a professional blacksmith and knife maker, managed farms and generally rummaged about in the proverbial shrubbery, looking for professions where he can be of service to good causes. He believes that theater, the TCA in particular, is a good place to employ his passion for teaching young people the WHY that informs the WHAT.
ALICE MORILLON
Operations Manager
alice@tcataos.org
Trying to find a balance between the world's wonders and human wonders, Alice keeps one foot in the mud and the other one in art. She is involved in diverse community endeavors in Taos, from supporting and learning with fellow farmers, to helping with the Paseo Project production and serving as the Secretary of Youth Heartline's Board of Directors. Alice graduated from the Institute of Political Sciences in Paris, France, in 2019 with a Master of Public Affairs in Cultural Policy Administration. Morillon joined TCA in the fall of 2020 and became Operations Manager in June of 2021.
ANNA FORSTER-SMITH
Development and Membership, Community Outreach & Communications 
anna@tcataos.org
Anna Forster-Smith is an artist, educator, and community arts organizer who joined TCA in February 2022. Anna received a BA in Fine Art from Colorado College and has since pursued the profound impact that art can have on communities in NYC, Seattle, Upstate NY, and now New Mexico. Anna is passionate about community building and loves to build relationships with people by getting her hands dirty with others in clay, cooking, or out in nature.

Dani Loumena
Programs Manager, Patron & Volunteer Services Coordinator 
dani@tcataos.org
Dani grew up on the TCA stage and is ecstatic to be back working on and off the stage, once again! Attending Columbia College in Chicago to study Acting for Theater/Film, Dani got to explore all that the big city had to offer, including theater, film and stunt work in professional, as well as semi/non-professional settings. The return to Taos was brought about by covid and is probably the best thing that could have happened, at that time. Dani also is a ski coach for TWST and still performs on the stage occasionally. She is excited to expand upon her knowledge and expertise, along side the amazing TCA staff and volunteers. It's great to be back home and working so closely in the artistic community of Taos, since that's where some of Dani's favorite childhood memories were made! Let's make art together!
PART-TIME, ON-CALL AND CONTRACT STAFF
GINA AZZARI
Graphic designer / 3+ Bean Studio Graphics
Originally from the San Fernando Valley, Gina finished college in San Francisco, and in 1993, opted for the beauty, clean air, and slower pace of Taos. Virtually bringing clients from California, she owned and operated Stone Soup Graphics for several years, then bought and ran FX-18 Gifts & Jewelry from 2001-2010 while raising her daughter. Now empty-nested, Gina considers her daughter Zoey her crowning achievement, and is in a constant state of awe as she follows Zoey's pursuit of a Creative Writing degree at Oberlin College. Thrilled to be TCA's contracted designer since 2019, Gina is happiest working in print and digital media primarily with artists and arts organizations in Taos, including the Couse Foundation, Taos Mesa Arts, and Paseo Project.
CLIFTON COUGHLIN
Bookkeeper
clifton@tcataos.org
Clifton Coughlin grew up in the San Francisco Bay Area. His diverse employment and educational background includes crafting zinc and copper sculpture and furnishings, electronic music production, managing a screen-printing business and retreat center at Lama Foundation, and an education in Cognitive Science at UC Berkeley. His current professional goal is to help nonprofits with accounting.  He relocated to New Mexico 6 years ago, and lives in Taos with his wife and two children.
CARLENE LUTTATI
Front of House Staff
carlene@tcataos.org
Carlene has been in and around the TCA since arriving in Taos from NYC in the summer of 1983 for a position with the Taos Repertory Company.  She has worked backstage, been onstage, and for over ten years, managed the TCA Volunteers and the concession.  Presently, while mainly front of house, Carlene is still learning new tricks, grateful and happy to continue to be part of and contributing to the action and good work at the Taos Center for the Arts. Carlene has also been involved in various ways with other theater productions and companies such as Das Kleine Dramahaus, Circu Sfumato with Red Mole, and Minimum Security Theater, and was volunteer staff for community events such as SolarFest, Earth Day, and Bioneers in Taos.  She has also been a legal assistant, caregiver and hospice volunteer.
While she has other irons in the fire, her first love is for what has become her home away from home, the Taos Community Auditorium.
Mark Totte
Community Engagement Specialist
Mark is originally from Troy, MI but found his way to Taos, NM in the summer of 2020. Mark studied at Indiana University in Bloomington, IN and earned a BA majoring in both Film Studies and Telecommunications. After living and working in Los Angeles on and off for 10 years, Mark yearned for a life away from the city – a life where he could choose his own pace and focus better on his passions for nature, filmmaking, and painting. Mark joined the TCA through the Enchanted Circle Corps, a division of the AmeriCorps, focused on the betterment of communities in northern New Mexico. He is thrilled to be a part of the TCA team and is eager to make an impact on the community in the best way he knows how; the arts.
Theater Technician and Facilities Assistant
Position open on a rolling basis depending on theater needs
10 – 25 hrs/week, $17 per hour
Schedule varies, some nights and weekends required
Read full job description here
To Apply: Send a letter of interest and 3 work references to alice@tcataos.org.
Questions: info@tcataos.org / 575-758-2052
This position prepares for and produces events and maintains TCA facilities. This position works independently and collaboratively with staff in a dynamic team-focused environment; the job requires flexible and dependable availability. Works closely with all TCA staff to care for and maintain the organization's properties and equipment within them: Encore Gallery, Auditorium, Stables Gallery, TCA offices, leased spaces, Williams Room, and outdoor spaces within the property. Read full job description here. 
Venue Rental
The TCA offers many spaces to showcase media, performing or visual art events. Rent the beautiful Taos Community Auditorium, which has a Proscenium stage and seating for 275. The historic Stables Gallery is available for a variety of events and the Encore Gallery, which features the work of local artists, is also available for lectures, workshops and events.
For a comprehensive list of rental rates: DOWNLOAD PDF
For tech specifications please contact Chelsea Reidy at chelsea@tcataos.org
TCA BigScreen is available for private rental!
Safely enjoy the theater for yourself and your pod. You pick the movie. You pick the date. You don't even have to sit next to each other. Find more details here.