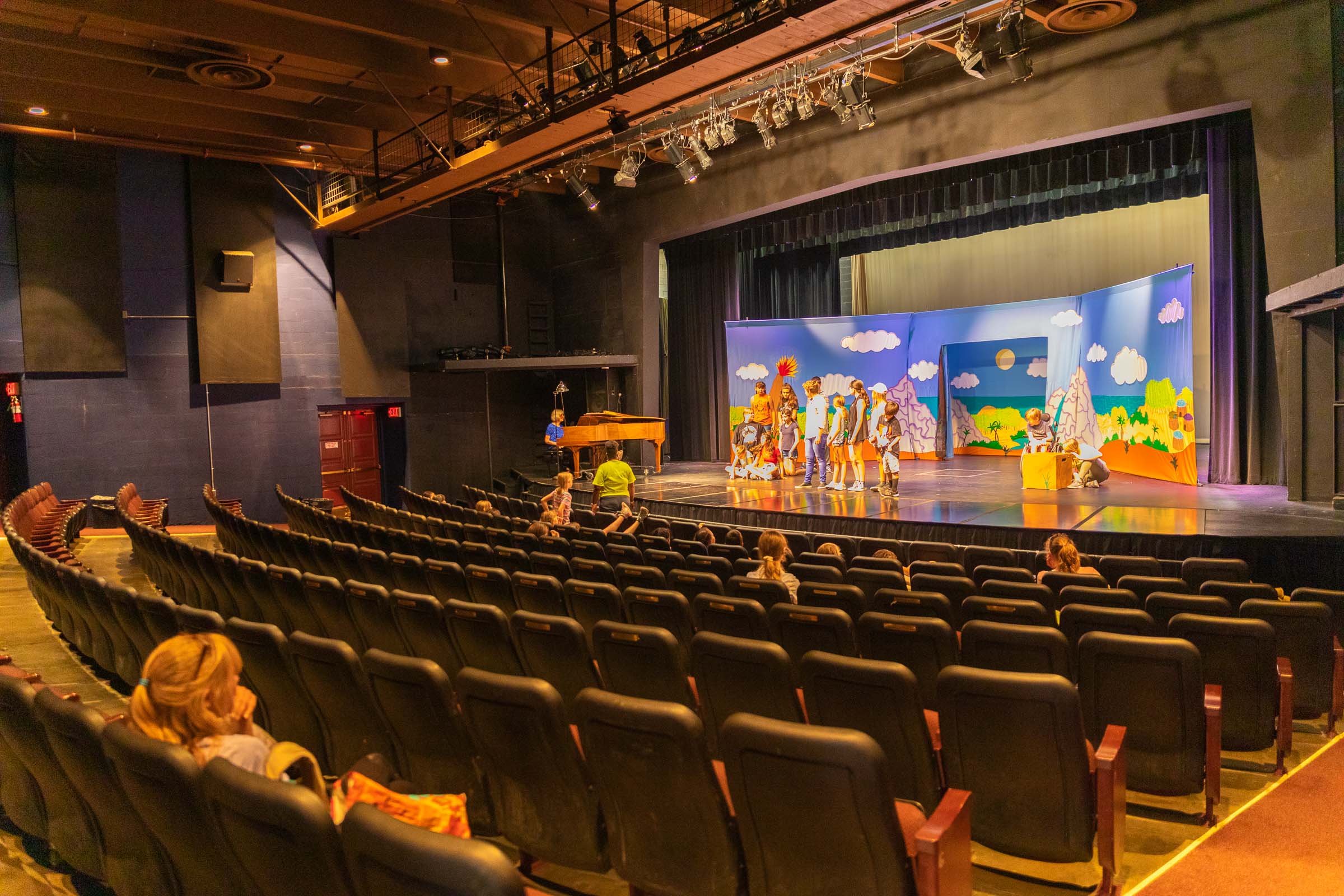 Photos Courtesy of TCA and Taos News
The TCA has temporarily postponed all programming to keep our community healthy. Be well, Taos.
Hours, Directions, & Contact
TAOS CENTER FOR THE ARTS ADMINISTRATIVE OFFICES
133 Paseo del Pueblo Norte
Taos, New Mexico 87571
Tel 575.758.2052
Fax 575.751.3305
info@tcataos.org
Hours: MONDAY THROUGH FRIDAY, 9AM TO 5PM
TAOS COMMUNITY AUDITORIUM
145 Paseo del Pueblo Norte
Taos, New Mexico 87571
Please check the calendar for events at the TCA.
ENCORE GALLERY
HOURS: OPEN DURING EVENTS AND BY APPOINTMENT. TO VIEW AN EXHIBIT DURING BUSINESS HOURS, PLEASE CONTACT THE TCA OFFICE
DIRECTIONS
Approaching Taos from the south: On Paseo del Pueblo Sur (NM HWY 68) pass the signal at the intersection of Kit Carson Road (NM HWY 64) and Taos Plaza and turn right at the first signal, a short block from the Plaza. Please note that the Plaza intersection divides South and North Pueblo Road/Paseo del Pueblo Norte.
Approaching Taos from the north: TCA is on the east/left side of the main road through Taos, Paseo del Pueblo Norte, also called NM HWY 68. Turn left at the second signal, Civic Plaza Drive, into TCA's parking lot.
Mission
The Taos Center for the Arts draws on its history as a dynamic leader for arts collaboration and partnership. Originally established by a group of working artists in 1953 and situated in the heart of Taos, the TCA serves and engages Northern New Mexico communities. With a 275-seat theater and two galleries, the TCA curates culturally relevant films, art exhibitions, and live performances as well as provides local, regional and internationally renowned artists, thinkers and performers the space to inspire creativity and foster a thriving love for the arts.
Annual Report and 990
TCA 2018-19 Annual Report (Coming soon).
Abbreviated 990 
History of TCA
For narrative history of the property and organization that is now the Taos Center for the Arts: DOWNLOAD PDF (HISTORY)
Board of Directors
KANDACE NACHTRAB, PRESIDENT*
Ms. Nachtrab spent most of her career in the non-profit world as a management, marketing and fundraising executive in Los Angeles, New York City and most recently in Washington, DC. She is Chair Emeritus of the Washington D.C. International Film Festival and a Founding Member of the Washington DC Film Society. She has an M.B.A from Johns Hopkins University and a B.S. from the New York State University at Oswego. Ms. Nachtrab moved to Taos in 2010 and is Chair of the Taos Opera Institute and co-founder of TCA Film Fans. Ms. Nachtrab chairs the TCA Financial Sustainability Committee.
TRISHA FONG, VICE PRESIDENT*
Trisha is founder and owner of Fong Norden Design, a graphic design firm that focuses on branding and marketing for small businesses. Her work experience includes the healthcare architecture industry where she continues to work as a consultant. Trisha has recently moved to Taos with her husband David Norden, from Stowe, VT. With a lifelong interest in the arts, Trisha has served on the boards of the Vermont Women's Fund, Stowe Free Library, and Stowe Dance Academy.
HOLLY AZZARI, SECRETARY*
Before retiring, Holly was legislative aide to a member of the U.S. House of Representatives, a political campaign coordinator, a community activist, and in a second career, became archivist of her aunt's musical career. Since moving from Los Angeles to Taos in 2002, she is a full-time volunteer.
JOHN HAMILTON, TREASURER*
John has been involved in a variety of computer and commercial real estate ventures over his career. John is mostly retired and still does a little commercial real estate development in the Albuquerque area. John and his wife Peggy moved to Taos in 2009 and have become deeply involved in service to the Taos community they have come to love..
JAMES DAY*
Jim is a retired Dentist who practiced in California for over 30 years before retiring to Taos in 2004. He and his wife Patti share a strong interest in both the visual and performing arts. Their artistic focus is on the moving image as an art form. They have produced a number of experimental and documentary works.
MARY DOMITO
Mary Domito is a local businessperson, owner of Taos Lifestyle & Sleep Sanctuary and Mattress Mary's Mountain Lifestyle, plus stores in Alamosa and Santa Fe. She moved to Taos in 2004 and has been active with Stray Hearts and served as a TCA board member from 2008-2016. She resigned from the TCA Board due to the fact that her business expansion required her to be out of town. While on the Board, Mary was a committed board member devoting her time to providing weekly reviews of TCA movies for KTAO. She is recommitting to the Taos community and will have the time and energy to devote to the Board.
MARY HUNZICKER-DUNN
Mary was Professor of Cell and Molecular Biology at Northwestern University Medical School for 27 years, then relocated to Washington State University where she was an Edward R Meyer Distinguished Professor in the School of Molecular Biosciences for 11 years. She received BS and MS degrees from the University of Houston, and a PhD from the University of Illinois. She conducted research on signaling pathways in the ovary and published more than 145 papers in peer reviewed journals. She was President of the Society for the Study of Reproduction and received the Research Award from this Society, an Associate Editor of Molecular Endocrinology. She retired in 2017 and, with her husband John H. Nilson, took up permanent residence in Taos. She enjoys aerobics, golf, gardening, and growing orchids.
CAROLYN HADDOCK
Carolyn Haddock is one of the former owners of The Historic Taos Inn and the widow of Doug Smith, a past President of the TCA Board. Carolyn is a long time supporter of the TCA along with her husband, as a volunteer and major donor. She is the Treasurer of the Taos Opera Guild, has served on the TCA Art Committee, and is one of the founders of the Taos Community Foundation.  Carolyn brings valuable accounting skills that would equip her to take over the Treasurer's role, should that officer's position be vacated.
ALFORD JOHNSON, PAST PRESIDENT*
"Andy" was based in Chicago for many years where he was Vice President of Marketing for the American Institute of Steel Construction. Before that he worked in sales and marketing for the construction division of a major steel company both domestically and in Europe where he spent six and a half years. While there he took advantage of his position to become fluent in French. Andy retired in 2004 and shortly after that moved to Arroyo Hondo where he is a full-time resident. He enjoys skiing, hiking, fishing and the rich cultural scene that is Taos. He has a BA in English Literature from the University of Colorado and an MBA from the University of Chicago.
DAVID MAPES
A resident of Taos for over 30 years, Mapes is deeply invested in preserving the history and vitality of Taos as an international arts center while protecting the sacred culture of Taos. He is a furniture maker, metalworker, and a professional pyrotechnician by trade. David serves on the Taos Marketing Committee and is the Executive Director of the Taos Gallery Association, as well as the owner of David Anthony Fine Art and student with UNM-Taos, Digital Media Arts.
CHRISTIANE KELLEY RIVELES
Christiane Kelley Riveles has taught English as a second language in public schools, edited standardized tests, and escorted tours to the former Soviet Union. Since moving to Taos in 2010, she has served as president and educational liaison of the Taos Archaeological Society, docented at the Mesa Prieta Petroglyph Project and D.H. Lawrence Ranch, and volunteered for Reading to End Racism and Youth Heartline's CASA program. Chris is a graduate of Vassar College and Columbia University.
STEVE TURNER*
Steve is a native Texan and along with wife Rhonda graduated from the University of Texas at Austin. Before moving to Taos full-time 10 years ago, Steve spent 18 years in Los Angeles, CA where he was Senior Vice President for Kindred Healthcare, with responsibility for fourteen hospitals in 6 western states, and later over strategic planning and business development at corporate offices in Louisville, KY. Steve enjoys the usual Taos activities of skiing, hiking, yoga and the art/music scenes.
*Members of the Executive Committee
Staff
FULL-TIME STAFF
COLETTE LABOUFF
Executive Director
colette@tcataos.org
For ten years Colette was Associate Director and Acting Director of the International Center for Writing and Translation in the School of Humanities at University of California, Irvine. She has taught poetry and creative writing at UC Irvine, Pitzer College, Loyola Marymount University and elsewhere. In 2011, she moved to Roswell, New Mexico, where she taught yoga and opened a yoga studio as well as worked at the Roswell Museum and Art Center and the Roswell Public Library. She has a Ph.D. in English and an MFA in Poetry from UC Irvine. She is the author of Mean (U. of Chicago Press, 2008), a book of prose poems, and "Holdings," a text-object forthcoming from Container Press in 2019. She is Poetry Editor at Zocalo Public Square.
GINA GARGONE
Office Manager
gina@tcataos.org
Gina Caroline Gargone has a BA in theater from Connecticut College, and a masters in Eastern Classics from St. John's College. Since her arrival in Taos during 2011 she's incorporated a small theater company, Teatro Serpiente, that's dedicated to bringing community theater all over Taos County. Gina was also the managing editor and neighborhood outreach coordinator of Live Taos, an online site for arts in culture in Northern NM, and is currently the head writer for Good News Good Planet, a 2.5 minute daily dose of positive news stories from around the world that airs locally on KNCE 93.5 True Taos Radio. Gina brings her unbridled enthusiasm for the arts and our community and looks forward to new artistic adventures in the years to come.
CHELSEA REIDY
Theater Manager
chelsea@tcataos.org
Chelsea is from Guam. In 2012 she was surfing and sailing off the coast of Shikoku, Japan. In 2015 she was picking and selling pinon nuts in Taos, New Mexico. In December of 2016, she stage-managed a musical at the Taos Center for the Arts, then secured a job in the building as a projectionist.
CARLENE LUTTATI
House Manager and Volunteer Coordinator
carlene@tcataos.org
A native New Yorker, Carlene arrived in Taos and the stage door of the TCA in 1983 with a job waiting for her (Props Mistress for Taos Repertory Company). When summer was over, she just stayed on – performing onstage (first TCA play was Equus in 1984), working backstage, almost always involved in the operation of the TCA concession. In 2009, when the remodeled TCA opened, she became Volunteer Coordinator. Carlene also worked as a legal assistant for almost 30 years, changing course in 2013 when she came on board as official staff at the TCA. She is presently a personal assistant and novice bookkeeper as well as a mother and grandmother. The TCA has been and remains her home away from home.
PART-TIME, ON-CALL AND CONTRACT STAFF
CLIFF COLLINS
Assistant House Manager
Cliff worked for many years in both music and construction simultaneously. He raised three sons, moved to Hawaii and worked there in the busy entertainment scene and building homes and hotels for the rich and famous. Since moving to Taos in 2010, Cliff has continued with music and, three years ago, he met Peter Halter and that led him to the house managing position at the TCA.
PETER HALTER
Projectionist and Film Programmer
Peter's love for movies began going with his father to see films like Laurence of Arabia, How The West Was Won, 2001 A Space Odyssey to name a few, all on the Big Screen! When he moved to Taos, he began to see films at the TCA as a volunteer and became the projectionist shortly after. Because of Taos Talking Pictures and the TCA, he became a Film Festival projectionist and now does about six festivals a year.
PEGGY HAMILTON
Volunteer, Memberships
tca@tcataos.org
Peggy Hamilton has lived most of her life in New Mexico.  Nine years ago, she and her husband moved here from Albuquerque, where they had lived, worked and raised their children for thirty years.  Taos has given them the opportunity to meet many new friends from all walks of life and they have thoroughly enjoyed the time they have been privileged to live in this community. Peggy works as a volunteer in the TCA office a few days a week. For questions about membership: tca@tcataos.org
MELISSA LIND
Web Development
Melissa attributes her diverse computer skills to playing video games as a child. Having lived in Colorado, Arizona, Vancouver, California, Puerto Rico, New Jersey, and Spain, she and her family (husband, toddler, cat) are happy to stake a claim in Taos, New Mexico; their favorite big-culture little-town. She is inspired by the big big possibilities of the Wild Wild Web, working with amazing people, and the immense creative spirit of Taos.
JACK LORANG
Theater Technician/Projectionist
Jack Lorang has been at the TCA since August of 2018. He made his way to Taos County from Chicago in the fall of 2010. Jack earned a degree in creative writing and has written and recorded original songs since he was young. He plays guitar and sings at various Taos venues under the moniker Madcat Jack Lorang.
JAZZMINE FREEDOM
Marketing Coordinator
As a child growing up in Las Vegas, NM (just a ways down Highway 518, if you will) Jazzmine knew what it was to be hungry for a thriving arts community. Her early involvement in various community theater projects made a huge impact on her. Years later, it was through local theater that she found her way into Taos's arts community, where she has felt challenged, embraced, and thrilled. She is currently studying Journalism and Mass Communication with a focus in Strategic Communications at UNM.
KATE MARTIN
Theater Technician/Projectionist
Kate was born and raised in Taos, NM and moved to Santa Barbara, CA in 2007 to attend school for film and production. Upon her return to Taos in 2011, she was delighted to find various organizations where she could merge her passion for film with her love of the theater. In addition to playing on-stage and off-stage roles in a variety of local productions, she has also starred in, directed and edited over 136 educational videos which can be found in classrooms all across America.
PARKER SHEBS
Theater Technician/Projectionist
parker@tcataos.org
Since he was a teenager, Parker has traveled the world, working in theatre, live music, festivals, film, and guiding immersive wilderness expeditions.  He studied music and technical theatre at a performance art charter high school in Massachusetts, and urban development at Concordia University in Montreal.  In Taos, he writes, produces, and performs with many different local musicians and also hosts the Saturday Night Spaghetti radio program on KNCE.
Venue Rental
The TCA offers many spaces to showcase media, performing or visual art events. Rent the beautiful Taos Community Auditorium, which has a Proscenium stage and seating for 275. The historic Stables Gallery is available for a variety of events and the Encore Gallery, which features the work of local artists, is also available for lectures, workshops and events.
Basic rental rates: DOWNLOAD PDF
For a comprehensive list of rental rates: DOWNLOAD PDF
For tech specifications please contact Chelsea Reidy at chelsea@tcataos.org