TCA & Vista Grande High School
are partnering on an artist mentorship program
During spring of 2021, TCA and Vista Grande High School are collaborating as partners to pilot a  mentorship program with four Vista Grande High School students. Each student will be paired with an artist-mentor and the group will share and learn skills — in a virtual setting and in person as allowable — as the semester progresses.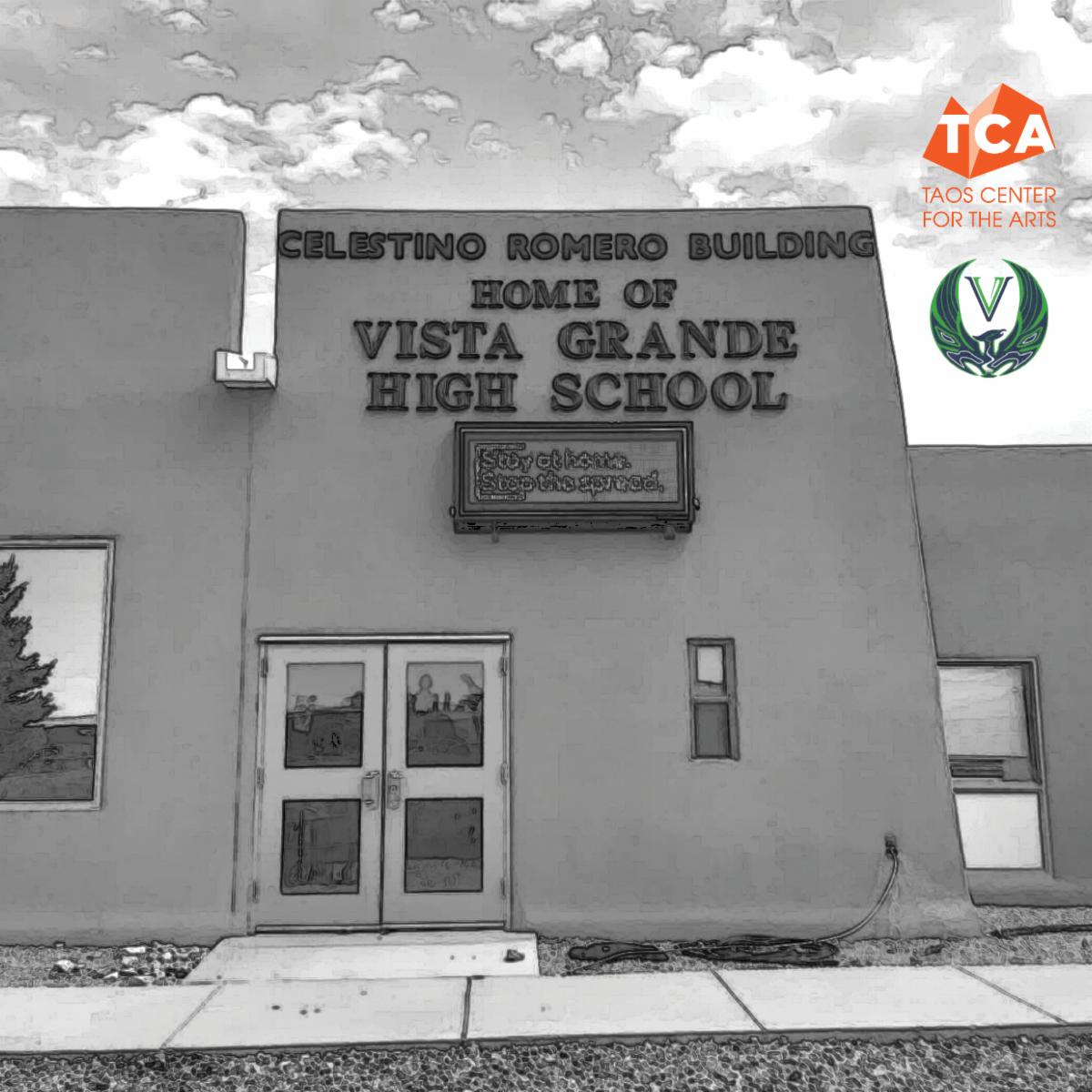 The mentors are artists and professionals with varied skills that the group will be able to choose to explore further together. Possibilities for projects range across the following: theater-making and production, installation land art, printmaking, filmmaking, painting, drawing, movie projection, and radio production. The four mentors will learn alongside four students as they discover new art as well as practice. The work produced within each segment will, when possible, be shared. Keep an eye out for their productions as the semester unfolds!
TCA is elated about the emergence of this project, which began as a result of individuals in Taos working in arts and education connecting in a series of Zoom events hosted by Taos School Zone. In these collaborative discussions, TCA and Vista Grande High School connected on the issue of wanting to nurture mentorships and wanting to find ways to make TCA available as a site for that kind of growth for an artist.

Learn more about the mentors: