Photos Courtesy of TCA and Taos News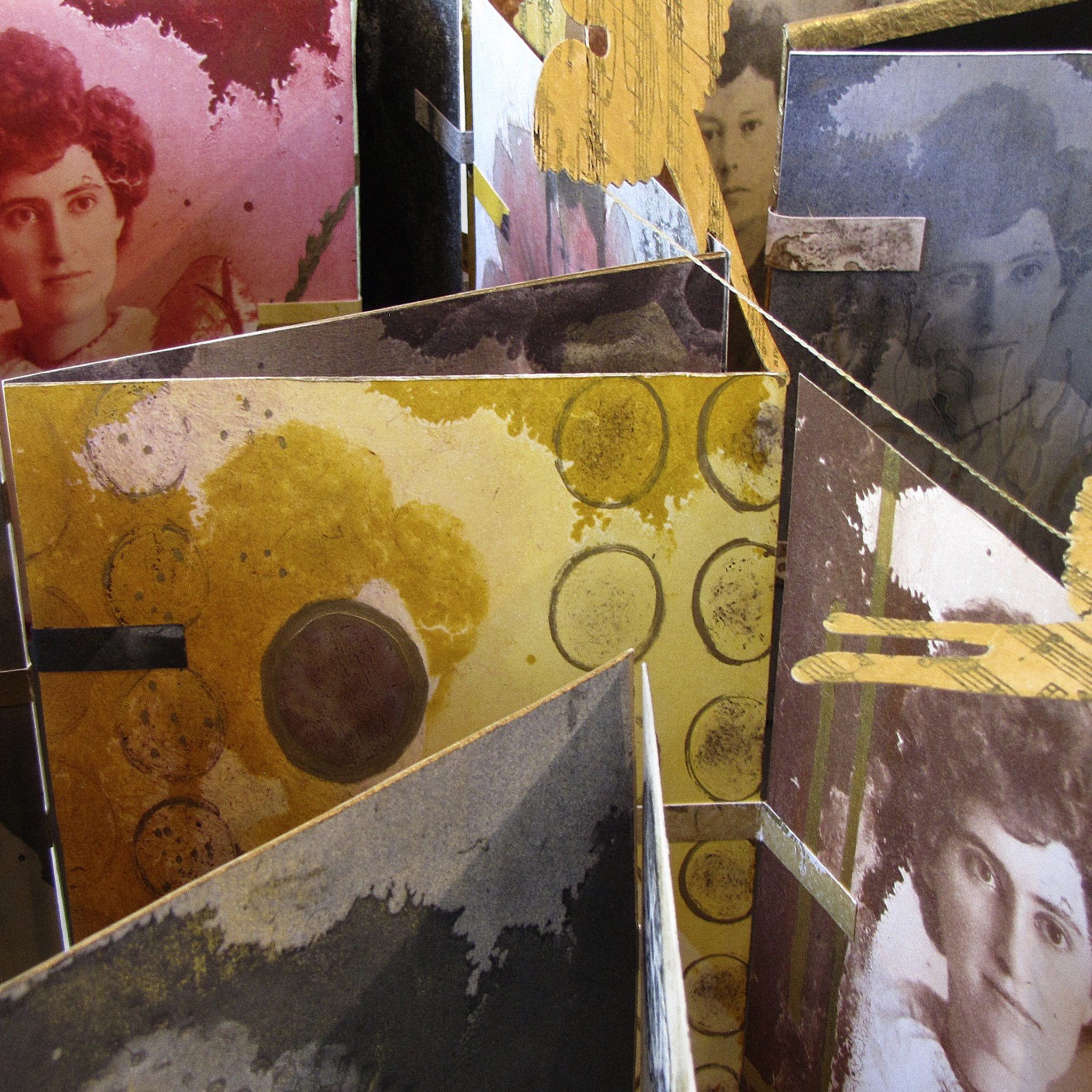 Book of the Month 
Encore Gallery
Lodging Birds for Treason
by Robbie Steinbach
As women's rights are again threatened, I find my voice in art.  These two anonymous 1906 women are gilded, folded, decorated, beautiful but silent.
They Shut Me Up In Prose by Emily Dickinson
They shut me up in Prose—
As when a little Girl
They put me in the Closet
Because they liked me "still"—
Still!  Could themselves have peeped—
And seen my Brain – go round –
They might as wise have lodged a Bird
For Treason – in the Pound—
Himself has but to will
And easy as a Star
Look down upon Captivity—
And laugh—No more have I—
The Taos Book Art Group meets at 3 o'clock the third Tuesday of every month at the Millicent Rogers Museum. Experienced as well as those interested in learning new skills are welcome.