Photos Courtesy of TCA and Taos News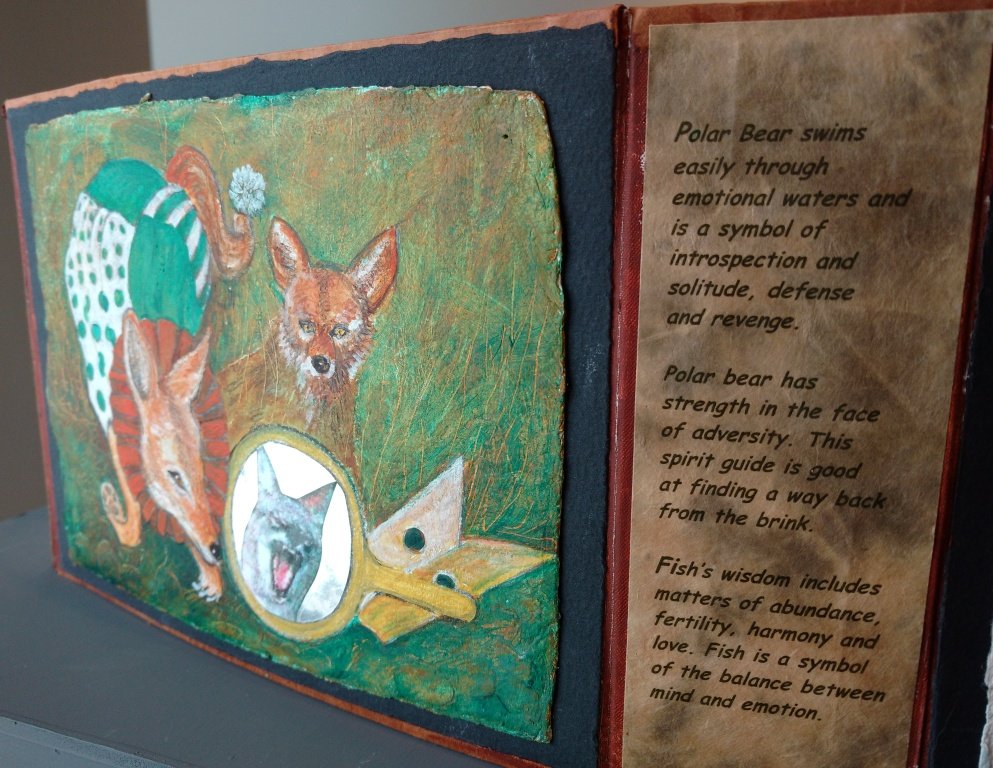 Book of the Month Volume XXXVIII
Encore Gallery
January 7 – March 3, 2019
Location: Taos Community Auditorium Encore Gallery
This Book of the Month, historic rather than new, goes back a good number of years when the "Taos Read In" was based on Rudolfo Anaya's classic book, Bless Me Ultima.
This book explores the spiritual stories of a number of animals, the raven, the polar bear, the coyote, the owl, the tiger and the road runner. Book artist Sara Jean Gray, a charter member of the Taos Book Arts Group, painted their pictures and told their stories in a simple folded book form.
The Taos Book Art Group meets at 3 o'clock the third Tuesday of every month at the Millicent Rogers Museum. Experienced as well as those interested in learning new skills are welcome.