Photos Courtesy of TCA and Taos News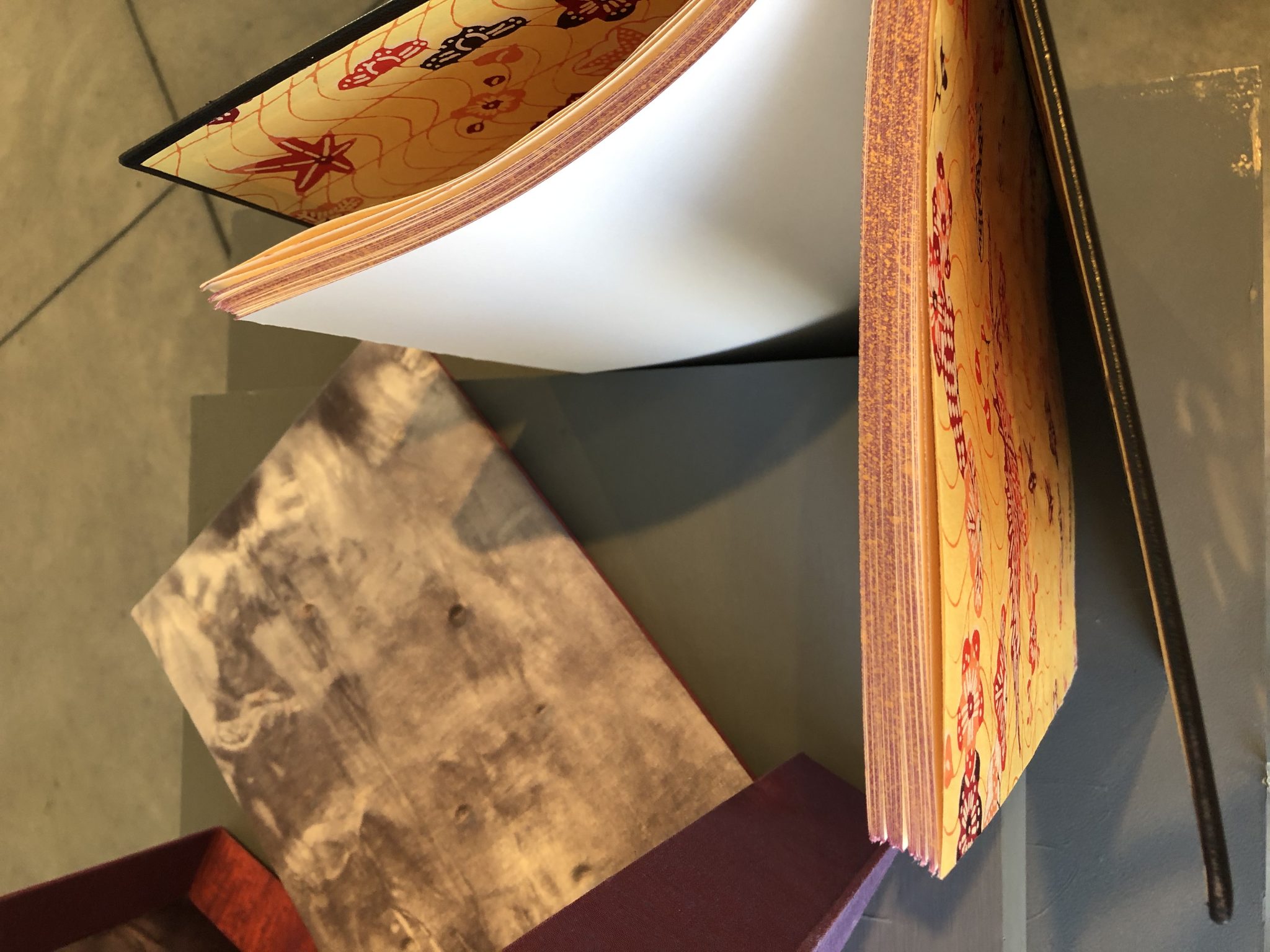 Book of the Month 
Encore Gallery
Big Bang
by Renny Russell
In 2014, Russell established Animist Bindery.  He is dedicated to keeping the craft of Fine Leather Binding alive and is currently enrolled at the American Academy of Book Binding.  His unique bindings contain his writing, calligraphy, illustrations and photography.
 In 1965, Russell collaborated with his brother to write On the Loose, chronicling their wanderings through the wilderness of the West. It sold more than a million copies. In 2007 he began his own publishing company, Animist Press, and published his memoir, Rock Me on the Water.  
Russell's work has been collected by Ed Abbey, Senator Tom Udall, Terry Tempest Williams, Derek Jensen, and Jon Krakauer.
The Taos Book Art Group meets at 3 o'clock the third Tuesday of every month at the Millicent Rogers Museum. Experienced as well as those interested in learning new skills are welcome.