Jeff Baker
Jeff Baker honed his craft through 35 years of editorial and advertising assignments. Throughout, he's continually worked on his own projects, including large-format ethnographic studies in South America and Indonesia, landscapes informed by the relationship of man to his surroundings, and still-lifes of industrial-age tools that reference the personalities of their inventors. The latest work looks at urban encryption as a means of communication within a neighborhood's core population. While embracing photography's remarkable technological advances, he adheres to its philosophical underpinnings, giving him great confidence in his current direction.
La Mejor Galeria es la Calle 
June 17 – July 30
Encore Gallery
Opening Reception Thursday June 20 4-6pm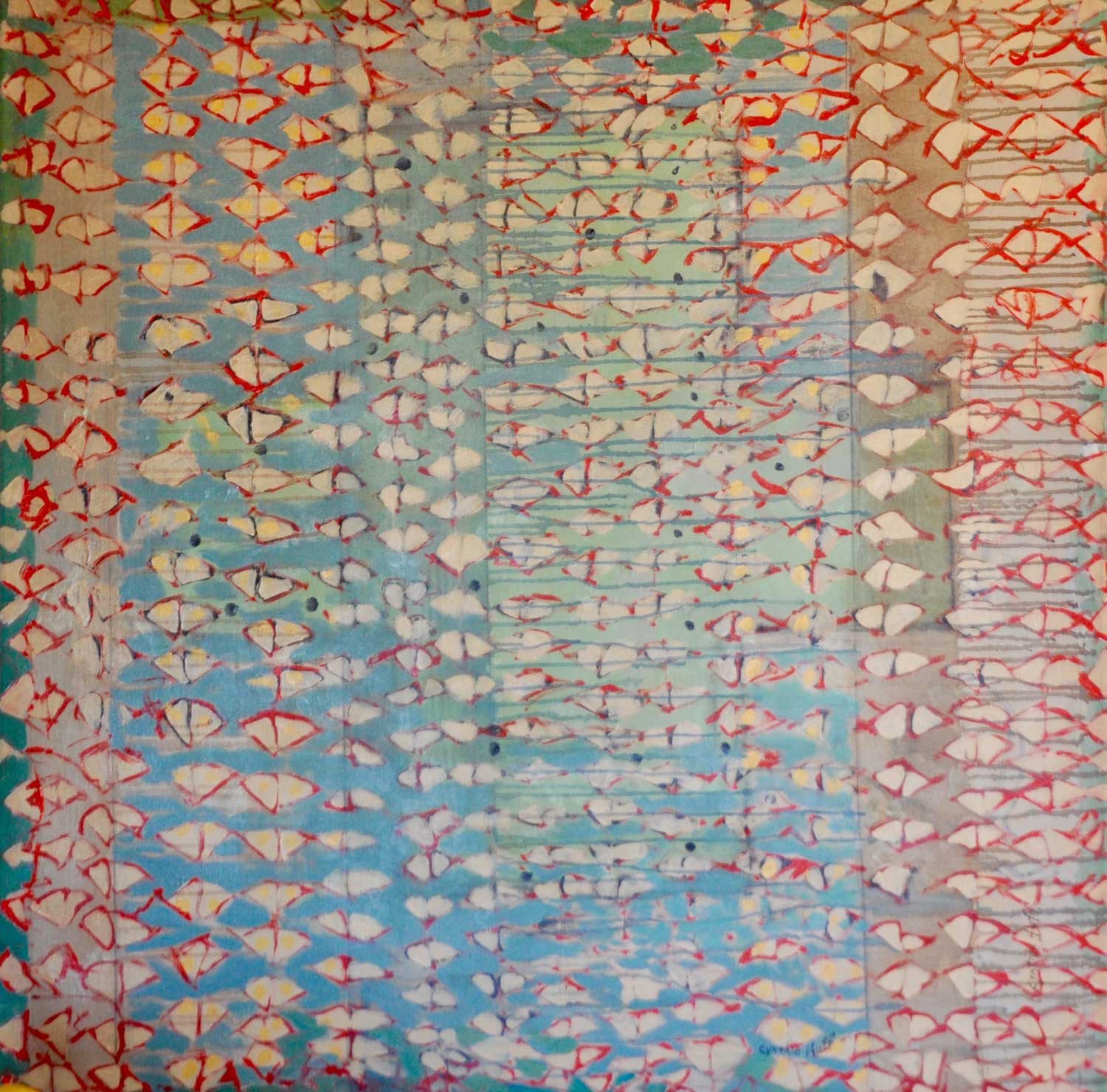 Cynthia Huff
Works by Cynthia Huff
May 20 – September 23
Historic Taos Inn
Opening Reception Thursday May 23, 4-6pm 
After about 17 successful years of focusing on clay work, Huff switched gears mid-career and started painting full time. She traveled extensively in West Africa, France, Italy, Belgium, Holland and Greece and many of the symbols and inspiration came from her travels. Moving to New Mexico created an unexpected change from symbolic motifs and historic references to minimal, non-objective, abstract compositions. Trying to continue in the east-coast mode was not working and the silent, open-big sky spaces of the west had altered her direction.  The canvases became larger, 48 x 48" and 24x24" and very minimal.  Huff's studio is in Ranchos de Taos.