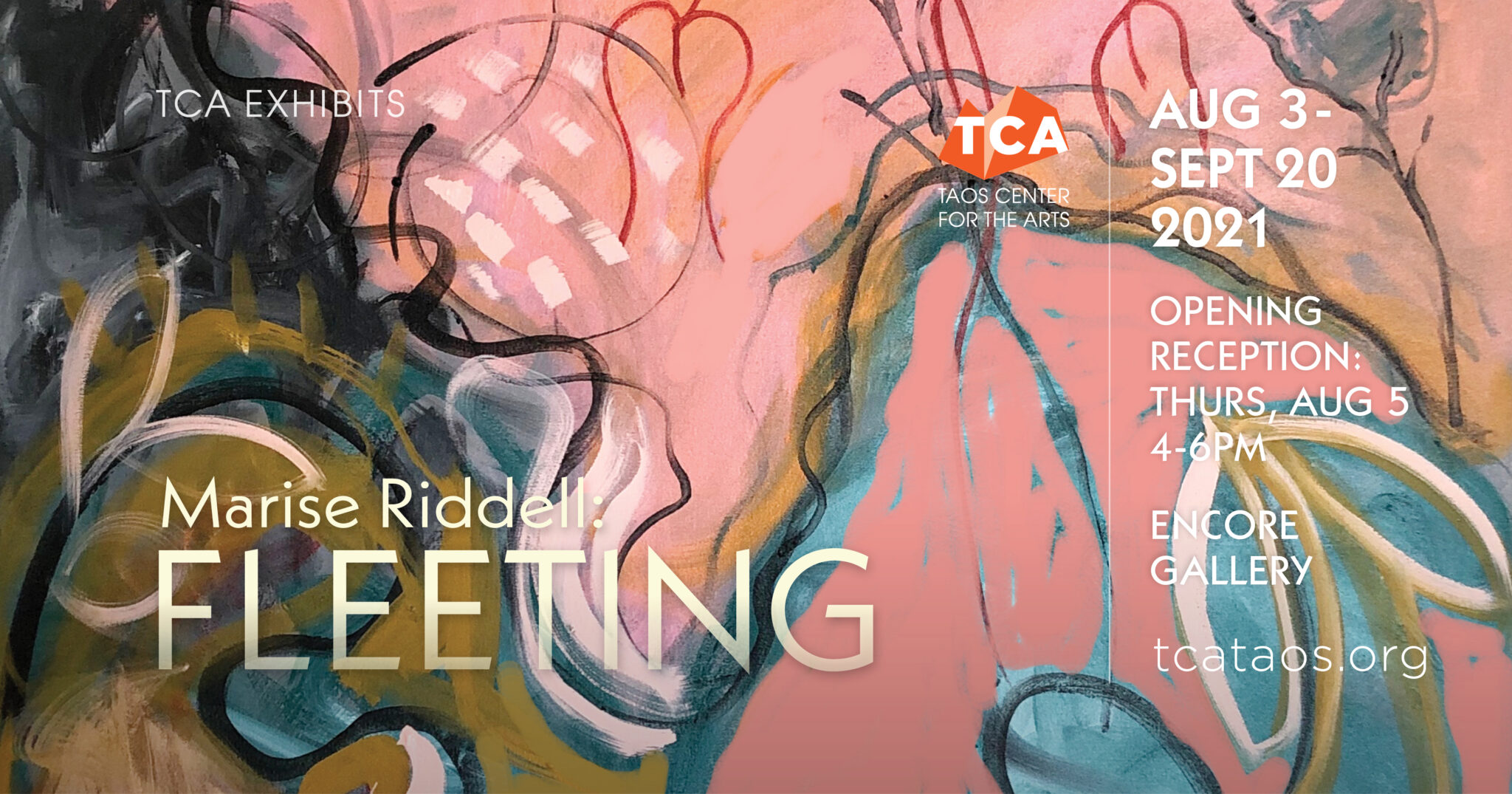 Marise Riddell's world opened up when she ventured out west. Her paintings, which are inspired by the landscapes around Taos, are imbued with the colors of the desert and the liveliness of the cultures of Northern New Mexico.
The Encore Gallery is currently open before all events in the TCA theater and by appointment.
Fleeting is on view until September 20th.
Email info@tcataos.org to schedule a viewing.