Otherworldly

On display through September 29
Encore Gallery
Three artists—Gretchen Ewert, Kathleen Ferguson-Huntington, and Paula Verona—have known each other since the 90's, when they first started getting together to share their common concerns as artists. Why the show together? The artists agree that most of the work is completely new to Taos and that it is a shared, fresh take on nature.
Gretchen Ewert's sculptures in clay and 2-dimensional mixed media on board move back and forth between the micro world of botany and deep space.
Kathleen Ferguson-Huntington depicts "Otherworldly" in dense layers. Her world is intricacy, detail and color, almost at a cellular level.
Paula Verona's recent work in encaustic takes in large expanses of color, earth, horizon, or just distilled landmass. She also uses mixed mediums including large pieces of slate, melted copper or copper foil melted into wax surfaces.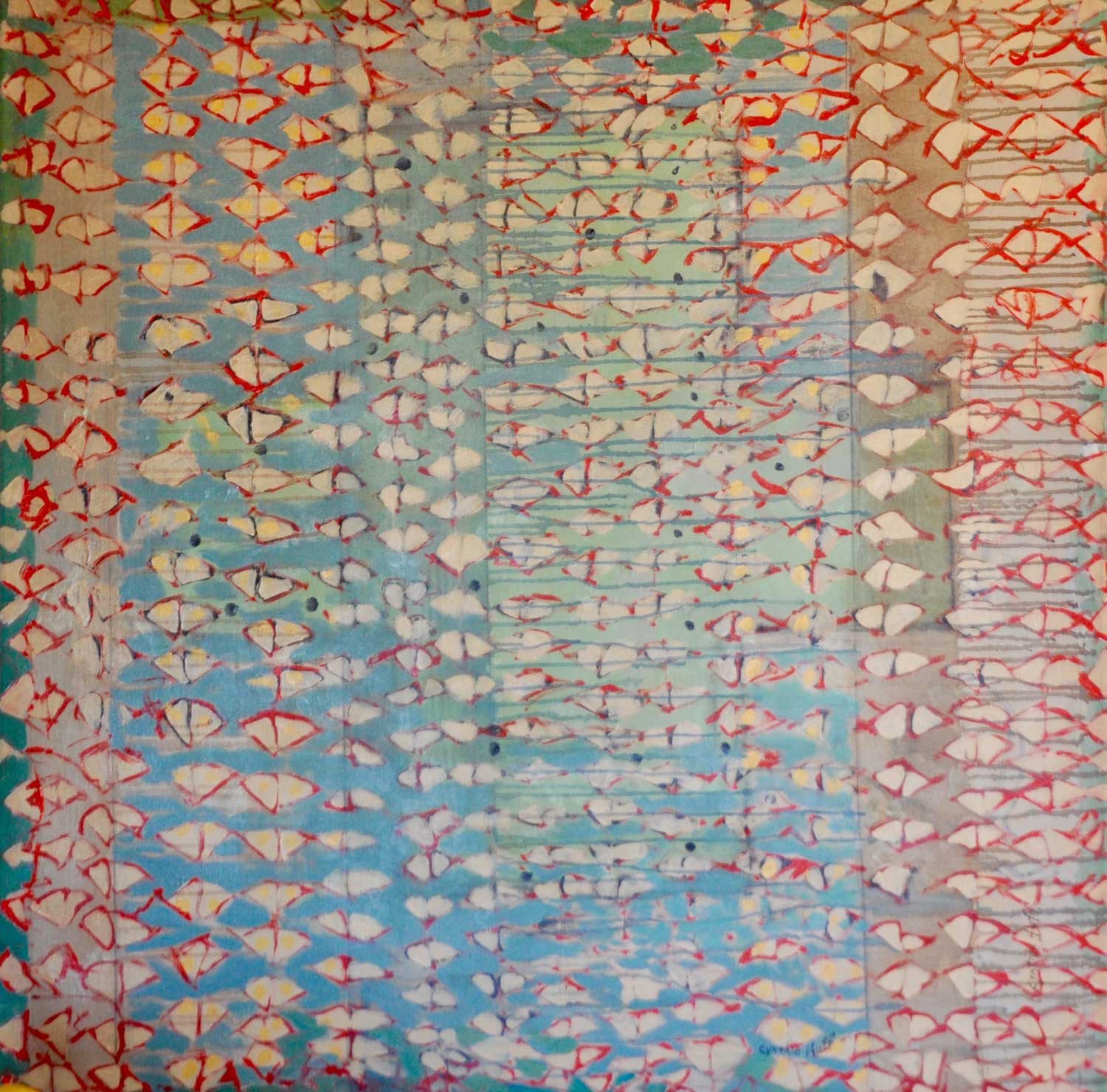 Cynthia Huff
Works by Cynthia Huff
May 20 – September 23
Historic Taos Inn
Opening Reception Thursday May 23, 4-6pm 
After about 17 successful years of focusing on clay work, Huff switched gears mid-career and started painting full time. She traveled extensively in West Africa, France, Italy, Belgium, Holland and Greece and many of the symbols and inspiration came from her travels. Moving to New Mexico created an unexpected change from symbolic motifs and historic references to minimal, non-objective, abstract compositions. Trying to continue in the east-coast mode was not working and the silent, open-big sky spaces of the west had altered her direction.  The canvases became larger, 48 x 48" and 24x24" and very minimal.  Huff's studio is in Ranchos de Taos.