Kid's virtual art show coming soon!!!!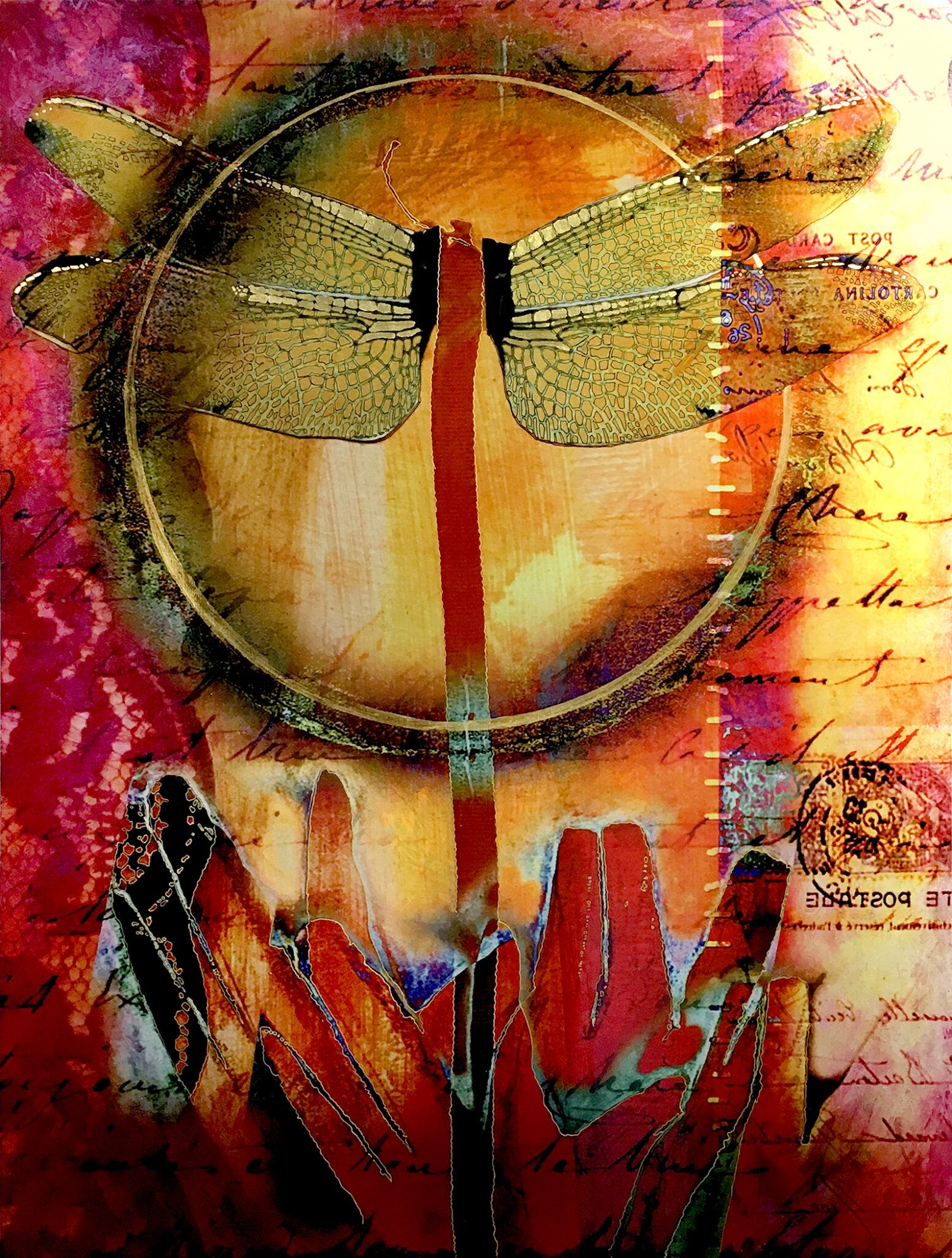 I Am the Fire by Sarah Bush
February 12 – March 30
Opening Reception: Thursday, February 13, 4-6pm  
Encore Gallery
Sarah Bush is a mixed media artist living in Taos. She has an MFA in Fiber and Surface Design from the Memphis College of Art and was a professional designer for over 20 years. She has given talks at South by Southwest on the creative process, coached artists and designers across the country, and is now a full-time artist living with her husband and cat in Taos, where she creates art, marvels at the light, and attempts to garden in the southwestern soil.
Caption: But I am the Fire, mixed media on aluminum, 30″X40″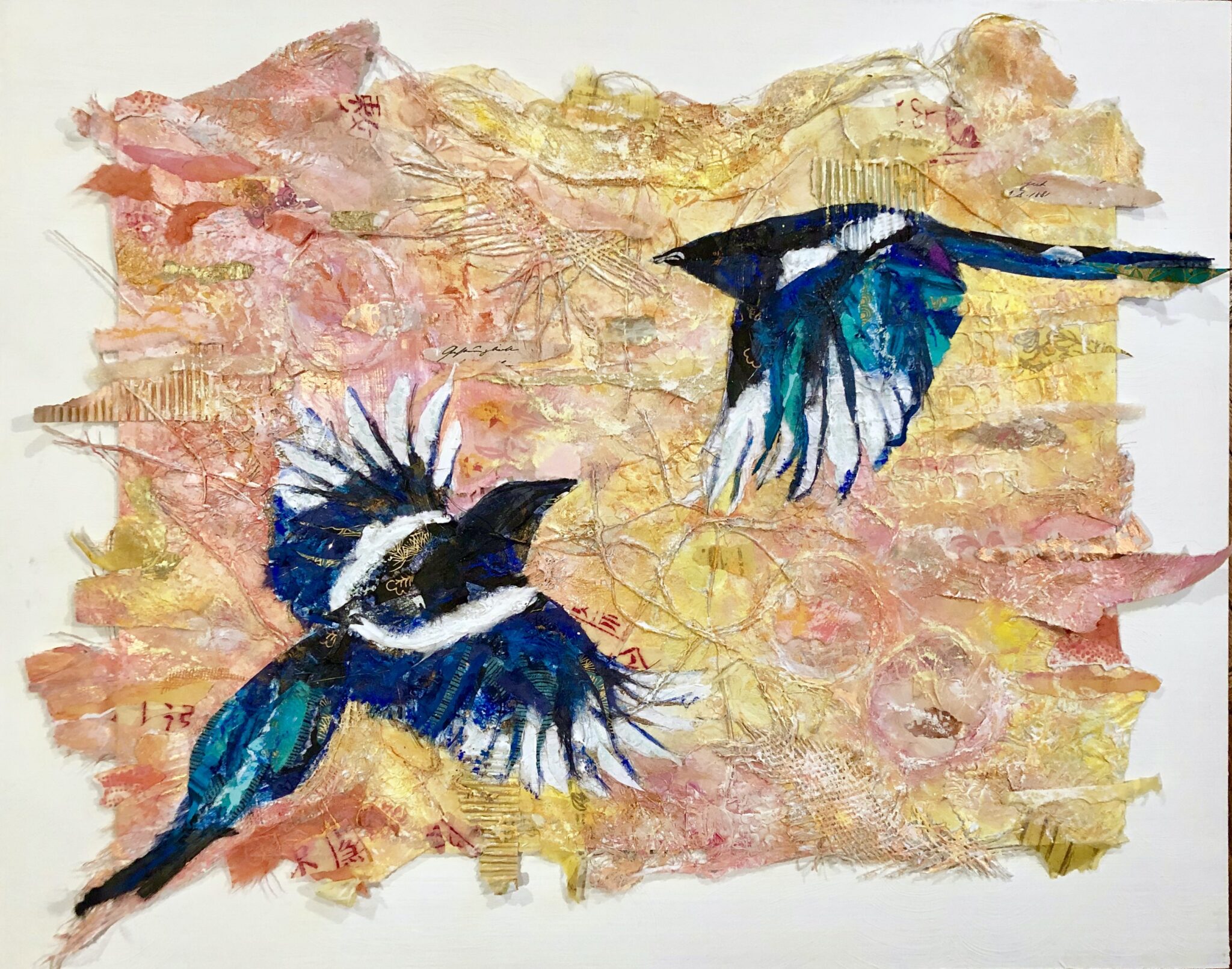 Chasing the Painter's Light by Alyssa DeLaBruere 
January 27 – May 10, 2020
Opening Reception: Thursday, January 30, 4-6pm
Historic Taos Inn
Paintings, Prints, and Mixed Media Works Paralleling the Light and Land of Northern New Mexico and Southern France. Alyssa is a mixed media artist living in Taos. As a twenty-five-year professional artist, teaching artist, and art activist, Alyssa DeLaBruere has dedicated her career to capturing and preserving the natural landscape through plein-air painting, printmaking, collage, and mixed media.
Caption: Bonnie and Clyde, Taos Magpies, 2019, acrylic, pastel, and collage mixed media, 14″X19″