Photos Courtesy of TCA and Taos News
THE MET: LIVE IN HD
We stream a series of live performances transmitted in high-definition video via satellite from the Metropolitan Opera in New York City. These are live stream performances that include back-stage interviews with performers, directors, conductors, and crew.
SEASON PASS
$180 (Members), $225 (Non-members)
ADMISSION
$20 (Members), $25 (Non-members),
Free for youth, thanks to Taos Opera Guild!
TICKET PURCHASE
TCA Office Monday – Friday 9am – 5pm
575.758.2052 tcataos.org
The Met Live in HD series is made possible by a generous grant from its founding sponsor The Neubauer Family Foundation. Global Corporate Sponsorship of The Met Live is provided by Bloomberg Philanthropies. The HD Broadcasts are supported by Toll Brothers.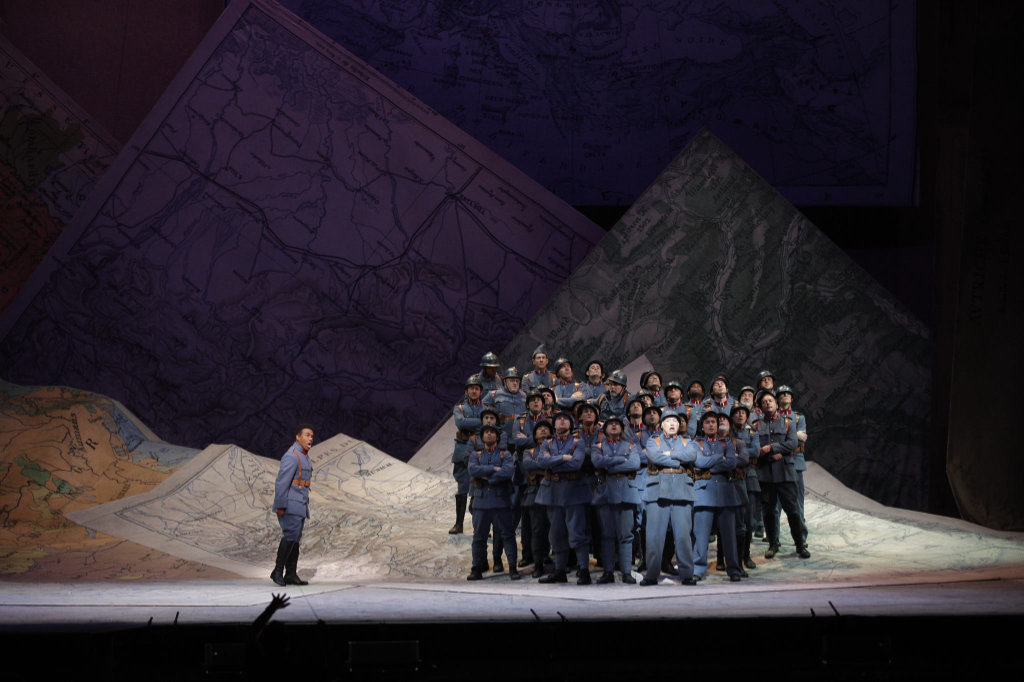 LA FILLE DU REGIMENT – Gaetano Donizetti
Saturday, March 2, 2019 11am
Estimated Run Time: 2 hrs 35 mins with one intermission
Tenor Javier Camarena and soprano Pretty Yende team up for a feast of bel canto vocal fireworks—including the show-stopping tenor aria "Ah! Mes amis … Pour mon âme," with its nine high Cs. Alessandro Corbelli and Maurizio Muraro trade off as the comic Sergeant Sulpice, with mezzo-soprano Stephanie Blythe as the outlandish Marquise of Berkenfield. And in an exciting piece of casting, stage and screen icon Kathleen Turner makes her Met debut in the speaking role of the Duchess of Krakenthorp. Enrique Mazzola conducts.
DIE WALKÜRE – Richard Wagner
Saturday, March 30, 2019 10am
Estimated Run Time: 4 hrs 55 mins with two intermissions
In what is expected to be a Wagnerian event for the ages, soprano Christine Goerke plays Brünnhilde, Wotan's willful warrior daughter, who loses her immortality in opera's most famous act of filial defiance. Tenor Stuart Skelton and soprano Eva-Maria Westbroek play the incestuous twins Siegmund and Sieglinde. Greer Grimsley sings Wotan. Philippe Jordan conducts.
DIALOGUES DES CARMÉLITES – Francis Poulenc
Saturday, May 11, 2019 10am
Estimated Run Time: 3 hrs 9 mins with one intermission
Yannick Nézet-Séguin leads the classic John Dexter production of Poulenc's devastating story of faith and martyrdom. Mezzo-soprano Isabel Leonard sings the touching role of Blanche and soprano Karita Mattila, a legend in her own time, returns to the Met as the Prioress.